Have you ever found yourself wanting some shoelaces that could start a fire or an underwater drill? Well, look no further because Uncrate has those and plenty of other things that I desperately need in my life. The website is great but the app is even better.  The app is clean, easy to use and has the greatest collection of random stuff you never knew you wanted.  The categories of stuff range from technology, to an umbrella that fold backwards and fancy aged bourbon. There really is something for everyone at Uncrate and you can easily fall into a blackhole of time just scrolling through their offerings and marvelling at the randomness and brilliance.  With Christmas coming I can imagine this app will be getting lots of use.
For years I've told family and friends that if I suddenly get hit by a bus, the first thing to do is throw all my electronics into the ocean, forever keeping my shameful music taste a secret.  Luckily, because of Songza I can keep fewer playlists on my phone and use the streaming service instead.  Plus, I don't need to download every horrible 90's one hit wonder that comes into rotation on my favourite playlists.  The glory of Songza is being able to choose music based on your activity or mood.  For example, when I want people to think I'm sophisticated I bust out the "Instrumental Jazz Cocktail Hour" because it's non intrusive and doesn't have singing which I find distracting in jazz (feel free to yell at me in the comments).  When it's just me, I'm more of a "Never-Ending 00's Hits" kind of gal. One feature I LOVE about Songza is that it keeps track of your favourite playlists and songs so that you can easily pull them up and then download them later.  Also, Songza can be streamed online in addition to their Android and iOS apps.
Waze keeps popping up in my daily life so I figured it was a sign.  It first appeared in a Fast Company article, then Aziz Ansari name dropped it on his new Netflix show Master of None (brilliant, I highly recommend it).  So, I bit the bullet and downloaded Waze to see what all the hype was about.  I was driving to North Vancouver from downtown on Saturday so I figured I'd test out the app for you, dear reader.  It was amazing!  It was all real time information regarding traffic jams, construction, and other goings on so I could stealthy maneuver myself to avoid the danger zones. Now, one feature I would love would include a heads up on speed traps.
I know what you're thinking. 'Pinterest is NOT underrated' but hear me out before you laugh. Pinterest is synonymous with Bridezillas, hell bent on picking out decorations and mason jar designs that will express their individuality.  This misguided thinking is exactly what kept me off Pinterest for years and the only loser in this equation was me.  You can search ANYTHING on Pinterest and find it.  You can find food guides to Italy, stunning architecture, technology and so much more.  One of my favourite things to do on Pinterest is look at clothing because when it comes to matching outfits and pulling pieces together, I'm pretty hopeless.  After getting my leopard jacket, matching escalated to a new level so I knew it was time for Power Clashing.  Since I had no idea where to start so I consulted Pinterest.  Luckily, Pinterest was waiting for me with open arms and I can consult it like the Matrix's Oracle.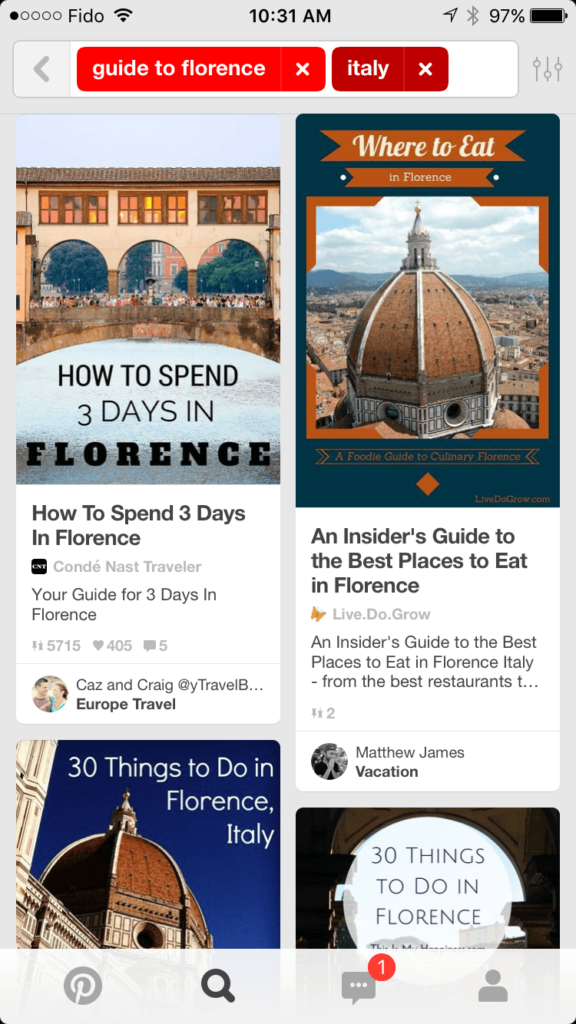 Honorable Mention
Super simple idea but it's brilliant and very useful.  I put my postal code in and check out the gas prices on a list or map format.  I don't need to log in or create an account if I just want to look at prices without contributing anything.  It's not the greatest UI but it's functional and simple which I appreciate.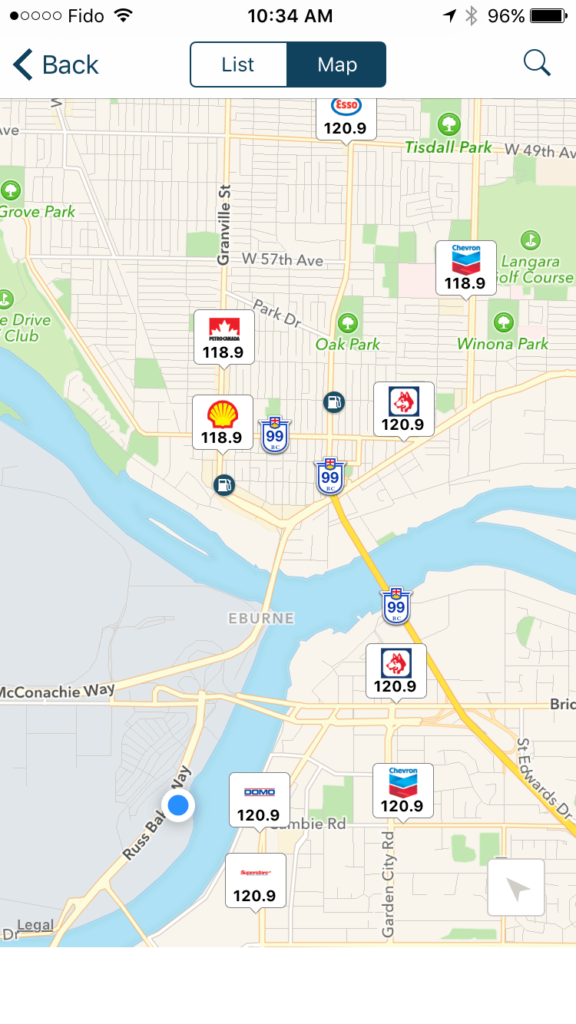 4 Underrated Mobile Apps That Will Improve Your Everyday Life