Applications that marry both the heart and the mind
14 Oranges has years of experience crafting user interfaces that are simple to use and look beautiful at the same time. From simple applications to complex systems, our team can help you achieve the perfect user interface.
Our UI/UX Design Services
Our design process starts with preparing a variety of design options for you to choose from ensuring that our designs really hit it ouf of the park.
See and feel how your application or solution is going to look like early in the process to avoid costly user functionality issues down the line.
Let our experts review your current user interface and provide suggestions on how to best to improve your application's usability.
Empower your brand with a fresh new logo for your enterprise. Ensure your company stands out from the crowd.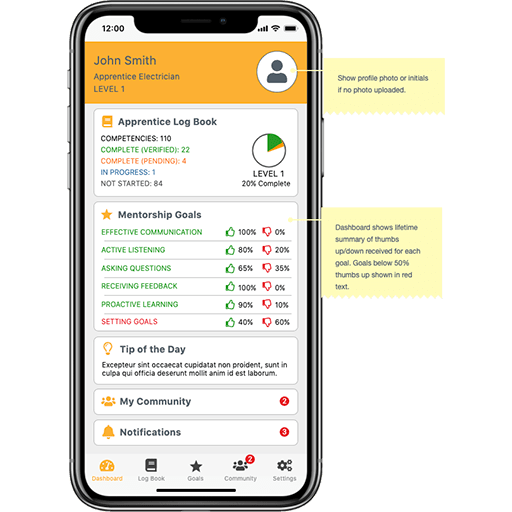 SkillPlan - Mentorship Advantage
SkillPlan is a nationally recognized leader in workforce development programs. In 2019, SkillPlan approached 14 Oranges to revamp their existing Mentorship Advantage solution. Our UI/UX team worked closely with the key stakeholders at SkillPlan to develop a solution that better addressed the needs of the workforce. We further enhanced the solution by adding tracking of trades competencies, replacing the need for booklets as well as upgraded the level of security to achieve SOC2 Cyber Security compliance. 
Joey Energy is the company that's revolutionizing the bag industry. The Joey Power units provide nearly invisible, built-in power for bags, so bag designers can turn ordinary bags into Power Bags and Smart Bags. Joey Energy approached 14 Oranges to design and develop a companion app for their Joey Power units. Working in conjunction with the marketing team at Joey Energy, the 14 Oranges design team created multiple app design options. The app now is now the ultimate companion for the Joey Power units and has been deployed by leading bag vendors across the world.