CUSTOM WEBSITE DEVELOPMENT
Websites are an important piece to a business' digital strategy. A well crafted website on its own or working in conjunction with an app or with social media networks can convert visitors into sales and increase your bottom line. Since 2001 (through our acquisition of Delta Business Services), we've created customized, effective responsive websites serving various industries such as tourism and retail. From a simple website to a complex multi page – multi site website, we have you covered.
OUR CUSTOM WEBSITE DEVELOPMENT OPTIONS
Powering over 39% of the web, WordPress is the #1 CMS and our go-to CMS for most of our website projects.
Sometimes your needs can fit into an existing box and you need to implement a custom solution.
Let us design a theme for your site that fully embodies your brand and showcases your organization to the world.
Off the Shelf Themes Development
In many cases, using an off the shelf theme is both cost effective and a big time saver allowing you to launch much faster.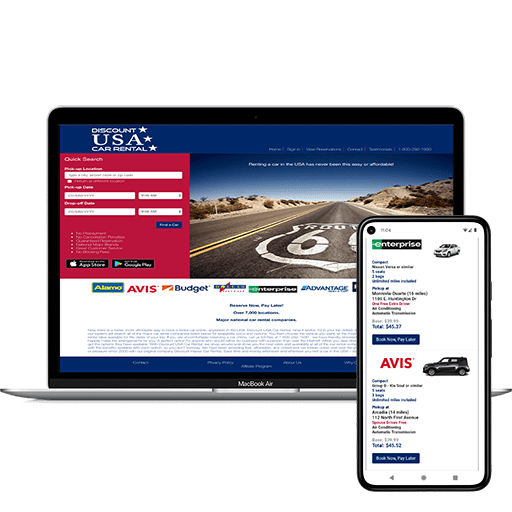 Discount USA Car Rental is a leader in the car rental business in the U.S.A. The website allows users to search for the best rental car rates in cities on the US mainland, returning results from the 9 major car rental companies within seconds. 14 Oranges architected the booking engine to ensure high performance as well as designed and implemented the front end website. 14 Oranges integrated APIs from  the car rental agencies to provide almost instantaneous results to users. Furthermore, the booking engine is used by over 100 affiliated websites.  
Arkansas Education Association
The Arkansas Education Association (AEA) is a professional organization for teachers, education support professionals, students and advocates. Their fundamental objective is to work for improved salaries, benefits and working conditions for all education professionals, as well as for the betterment of the Arkansas state education system. The AEA chose 14 Oranges to redesign and develop a new website as well as a mobile application. This website (implemented in 2016), utilizes the same setup as the suggested setup for CBTU and has been well received by the AEA membership as well as the AEA communications department.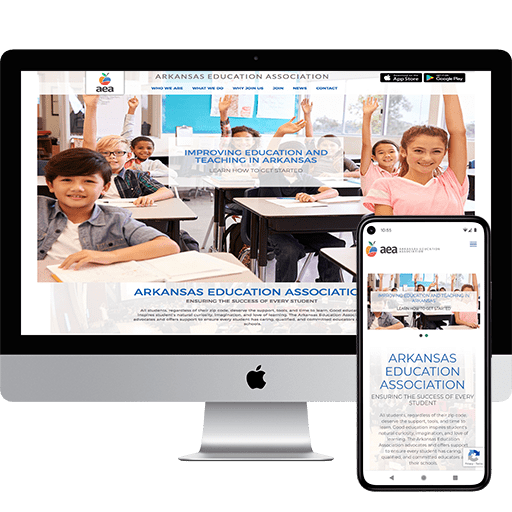 Ready to get started on a website?