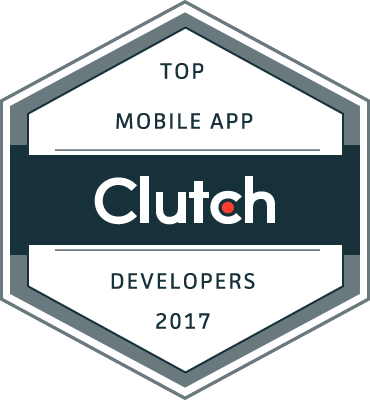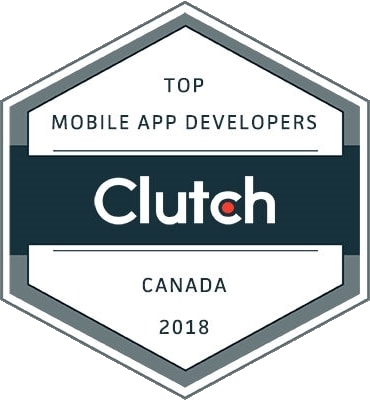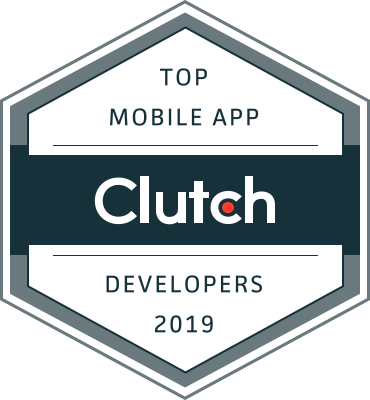 Clutch Reviews
We've had a lot of customers over the years. To review our company profile please visit Clutch.co
Other Happy Customers
102.7 The PEAK & 93.7 JRfm Radio Stations
"Working with 14 Oranges has been great. The 14 Oranges team has been very accommodating and professional.  Thanks for all your help!"
Dan Motut, Production Manager / Social Media Coordinator, 102.7 The PEAK / 93.7 JRfm
University of British Columbia
"I first interacted with 14 Oranges in 2012, when they collaborated with a colleague of mine on a pilot project involving forest ecology mobile application quest in the Pacific Spirit Regional park. Their expertise in mobile application and software development enabled them to provide us with effective, professional, and engaging educational resources, which we have used in several undergraduate courses at the University of British Columbia, Vancouver. Our students went on a scientific quest to better understand the soil. Students really enjoyed the quest, which created a sense of exploration and discovery.
It was wonderful working with a professional group of developers who understood the needs and scope of my project."
– Dr. Maja Krzic, Associate Professor of Soil Science, University of British Columbia
British Columbia Safety Authority
"BC Safety Authority selected 14 Oranges to create our field inspection iPad app, capable of downloading and caching all information needed for daily work- enabling data entry and validation while disconnected from our online services.  We selected 14 Oranges based on our confidence in the team's technical ability, our expectation of being able to co-develop portions of the end to end solution with them, and the overall value proposition of their proposal.  The project outcome has been very positive.  The Starlite Mobile app is currently being rolled out into production, and is being very well received by our internal users.  We look forward to future projects with the 14 Oranges team."
– Cameron Young, BC Safety Authority
Hedge Connection, Inc.
"I have worked with 14 Oranges for over 10 years. Over this time, the team has shown consistent professionalism, combined with superior technical competence. Whether it be apps or web development, I know that when I receive a new technical product from 14 Oranges it will be well thought out and run smoothly. And this makes my life a lot easier."
–Rob Arthurs, Co-Founder, Hedge Connection, Inc.
Owens Corning
"14 Oranges provided both their expert advice and skills in the the delivery of our custom software requirements. They were very responsive to our needs, and provided excellent support to our team, making them a joy to collaborate with."
–Drew Gagnier, Senior Marketing Manager – Interwrap Owens Corning
Ritz Catering
"We have been working with 14 Oranges and before that Delta Biz for more than 8 years and the consistently fast response time on repairs and tweaks to our site has been excellent. The staff at 14 Oranges talk to myself and my staff in our lingo to explain options and keep us up to date with new ideas and technologies that might better server our needs. We would highly recommend 14 Oranges."
– Chef Stewart MacLeod, Owner, Ritz Catering
Nimble Services Group
"14 Oranges provided an excellent technology build for our project. As a new first system technology venture, we needed lots of help, ideas and suggestions. 14 Oranges consistently delivered on all counts with useful, time-saving and effective recommendations. Thanks for a great technology build!"
– Bryan Kelly, Nimble Services Group
Integra Adhesives
"My company and industry as a whole is not what you would call tech-savvy, but we wanted to offer the industry an app as a value-added service to streamline our customers' workflow.  We needed to find a quality developer that wouldn't break our bank, and that's just what we found with 14 Oranges. 14 Oranges helped us to narrow our scope and provide the features we felt necessary to offer our customers.  14 Oranges were always on target for delivery dates, and were quick to make changes and corrections at our behest.  Their continued technical support for their product after completion has also been stellar.  We will continue to work with them to further develop our app which has more than doubled our expected audience downloads."
– Terry Roberts, Integra Adhesives
The Zone @ 91-3
"14 Oranges has been proactive in delivering the next generation of digital engagement tools for our listeners; and have consistently kept us on top of the latest technology innovations"
– John Shields, Senior Programming Manager of The Zone @ 91-3
Stompdown Productions
"I would just like to say a HUGE thank you to all the guys at 14 Oranges. I am so pleased with the way you have dealt with my app development. I am happy to call myself one of your customers and I am telling my friends and family about your excellent service."