We strive on building long term relationships
Since our beginnings, we have worked with numerous companies and in many cases, we are still working with them to this day. Customers love working with us. Don't just take our word for it, read the reviews.
"They hire skilled developers, meet deadlines, and deliver a high-quality product."
Their quality is high. By the time a new app or product is launched, we never have issues. They make sure our clients receive good products to work from, and our apps and website work cleanly. They make our job much easier.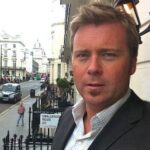 Rob Arthurs