We strive on building long term relationships
Since our beginnings, we have worked with numerous companies and in many cases, we are still working with them to this day. Customers love working with us. Don't just take our word for it, read the reviews.
Their service sets them apart
I've had a great working relationship with all of them, and they know the app. They have invaluable experience to bring considerations and implications for decisions to troubleshoot all those pieces.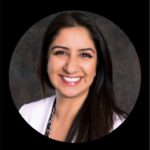 Lovey Sidhu