Price: Free
Audience: Vancouver Island residents or visitors who want to keep up to date on the local news
Functionality
The CHEK mobile app front page features the most up to date news stories in Victoria. There's a drop down menu that makes it very easy to find sports, weather, community events and many other sections. It's easy to glance at updates between activities because the news constantly refreshes.
Compared to other news apps: The user interface is cleaner and easier to read. With minimal ads and a simple interface, it's a much easier mobile app to navigate quickly while. Plus, with the push notifications, it was very easy to stay up to date on breaking news stories.
Design
The app leverages existing web technologies to produce a market ready hybrid app.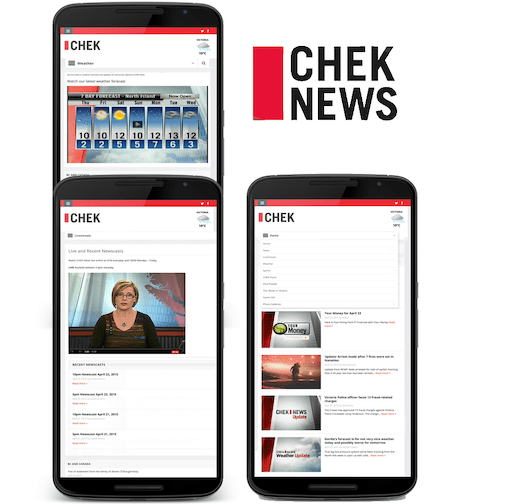 UPDATE: This app is no longer supported by 14 Oranges. For any issues, contact CHEK NEWS directly.
CHEK News App for iOS and Android