The Apple iOS 10 release is looming large for mobile app owners and managers this summer, and 14 Oranges has a way for you to beat the heat; let us do the app update for you.
iOS 10 is filled with new features, an updated interface design and new support and testing requirements. If you are looking to refresh your app on any level, Apple is going to enforce your development team support these new iOS 10 testing requirements, as well as all the iOS 9 requirements you may have skipped over last year, like IPv6 testing.
One of the more interesting features introduced in iOS 10, is that Apple is opening up Siri for 3rd party developers. This means that you will now be able to add voice support for your application. App content can be searched and actions such as playing back videos or notifications through an application can be accessed by Siri, which will usher in a new approach for your user base in interfacing with your app.
However, if you want to introduce support for Siri, or one of the other new features, you are going to have to update your app to support all the current Apple requirements.
That's a whole lot of trash to take care of, and you might not be staffed to handle it. To quote Homer J. Simpson's campaign slogan for Sanitation Commissioner of Springfield, "Can't somebody else do it?"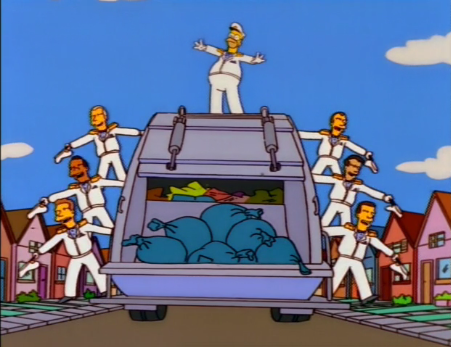 Yes, 14 Oranges can do it for you. And we have two ways to do it.
The first is good ol' custom app development support. We can augment your team to help you update, test and release your application in time for the iOS 10 update. It's one-and-done.
The second is our mobile application management approach, where you engage us to support your app today and into the future with an annual service and maintenance agreement to keep your app up to date.
So instead of pulling your development team off it's current project to update your mobile app for iOS 10, give us a ring because:
Who can change your app out?
Clean it up for you?
Fix the iOS 10 and do the Siri thingy too?
14 Oranges Can!
We Have the Cure for Summertime Mobile App Sadness