Knowing that the George Massey Tunnel, the bottleneck on my commute, is being replaced by a super bridge, which will no doubt cause some serious lineups over the next few years, I went in search of an electric car that would lend me a hand. For those of you who don't know, if you have a qualifying electric vehicle you can take the HOV lanes in British Columbia. More info on this program can be found here.
We opted for a 2017 Kia Soul EV, it is purely electric, not a hybrid. I have had my eyes on the Kia Soul for a while now. It seems it is a bit of a polarizing looking vehicle, you either love or hate it. I love it, and so does my wife, so it was an easy choice. The range is up to 150km on a full charge and it is really consistent and a pleasure to drive. The regenerative braking takes a minute or two to get used to, basically when you let your foot off the gas instead of coasting the vehicle begins to slow down immediately and uses the vehicle's momentum to recharge the battery.
I commute from Tsawwassen in to Richmond, right by the airport, and do a bunch of running around at night and I have not yet come home below half a charge in a day. My commute to our office is generally 25km plus a few kilometers on either end depending on which route I take. The range is displayed with your charge indicator and seems to be very accurate. I did take it out to the Langley Events centre (approx 52km each way) and back with a bunch of running around and ran it down below a quarter, but it has not been difficult to manage.
The car comes with a standard 120V charger cable that you can plug-in beside your toaster and charges the car in 24 hours. As a bonus, Kia also gives you a rapid charger port, which charges the car in 4 hours, and we had a qualified electrician install it in our garage. This allows me to charge the car for an hour or two after work while I'm having dinner, and I'm finding that the vehicle is almost fully charged if I have to go back out again in the evening.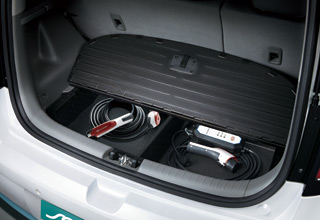 Charging cable in the storage compartment in the trunk.
24 hours to charge empty to full.
If and when you do run out of juice, there are charging stations all over the place and most are free. I had a good friend with an electric vehicle that gave me some of the info which was helpful. Basically you want to find the various charging companies and sign up for memberships. You have to put a credit card on file but I haven't found a single one yet that charges you for the electricity or any fees at all, you just have to have the RFID card or app installed and it unlocks the charging station.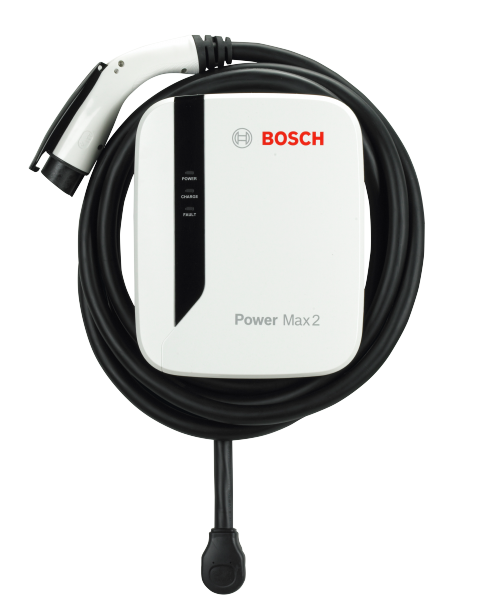 Fast Charger – Empty to full in 4 hours
The car is loaded with all kinds of bells and whistles including preset warm/cooling times. So when I get in the car to go to work at 6:30 it was all nice and warm, heated seat and steering wheel etc.
The price has come down on these vehicles, and most provinces and states offer rebates now. The BC Gov, is still offering $5000 back for buying one which Kia was kind enough to do on my behalf. More on this program can be found here.
Cost of ownership
We financed the Soul and my payments are smaller than my previous monthly gas bills were. So basically the car is free!
Ok so yes we do still pay for electricity so to be fair I did some digging. It seems that the stats indicate cost to charge our vehicle from empty to full would be about $3. I did the math on it myself and it looks to be the Souls battery holds 27 kWh and the bc hydro cost is 8.29 cents per kWh. So cost to charge $2.24 empty to full. This works out to $1.49 per 100km. So if I compare that to a super fuel efficient Smart Car which uses 4.9 liters of fuel per $100km or a cost of $5.88 that is a cost savings of $4.39 per 100km or $878.00 in savings over 20,000km of driving.
Oh and I wasn't driving a SMART car before this, I was driving a 2014 Ford F-150 Ecoboost which was getting about 15 l/100km so the actual cost savings to me is triple that. My cost to commute in the truck versus the EV is 10 times!
| Vehicle | Cost per 100km |
| --- | --- |
| Mercedes-Benz Smart Car | $5.88 |
| Ford F-150 Ecoboost | $18.00 |
| KIA Soul EV | $1.49 |
So in summary, I have been driving an electric car for more than a month as a daily commuter and I am totally satisfied. I haven't had any issues with range, it's saving me both time and money owning it, and it's good for the environment. I'm sold! Electric cars are not a thing of the future. They are here to stay and they are not just for the super wealthy anymore. (Teslas are awesome but out of my price range.)
If you are in the market for a new vehicle, I would suggest you check out the all-electric options. You may end up as sold on the benefits as I was.
One month with an electric car and I am loving it