Mobile application for the 
Builders Association of Greater Indianapolis | 5 minutes read
BAGI or Builders Association of Greater Indianapolis is the professional association that unites people from the residential construction industry and related businesses to conduct their business efficiently and ethically to provide the community with reliable, safe, affordable residential construction accomplished by competent professionals in the industry.
It has always been a high priority for BAGI to promote, educate and network with their members, along with providing advocacy, education and meaningful services to benefit its members and the new-home building industry in the most efficient way. BAGI was looking for a solution to replace their existing mobile app with a newer and more user-friendly platform that would make interaction and communication within the community become faster, more productive and convenient.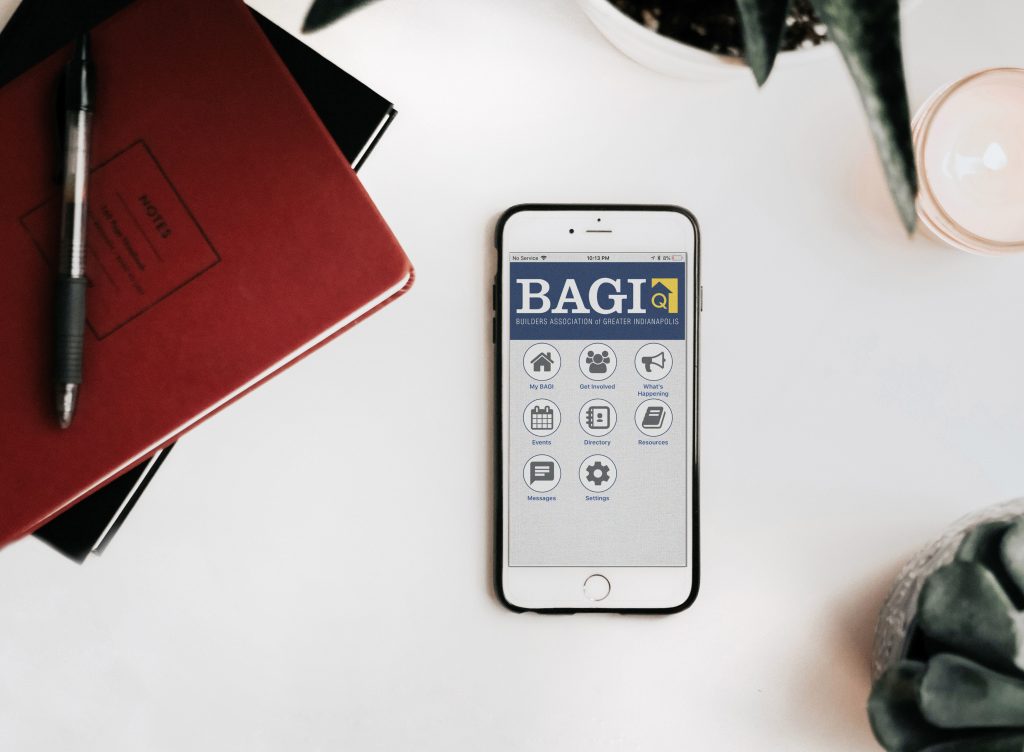 After researching for options, BAGI chose 14 Oranges based on their deep experience in the mobile application development industry while understanding the association's needs. 14 Oranges were able to provide them with a mobile-first approach to enhance the engagement with BAGI's members.
One of the vital issues in the project was the transfer of the association's existing app content into the new platform which 14 Oranges was able to do with ease.
Thus, in April 2019 the brand new mobile application for BAGI was launched and now is available on the Apple App Store and Google Play.
The BAGI mobile app is a very simple and convenient engagement tool that creates a place for members to go for internal communications. Builders Association of Greater Indianapolis members can use this app to stay in the loop of Association events and activities.
Furthermore, the mobile app can easily provide members with access to Policies and Procedures, internal messaging, schedules of the upcoming events, industry news like government affairs, networking and others. It is also possible to collect feedback from the members to improve association services.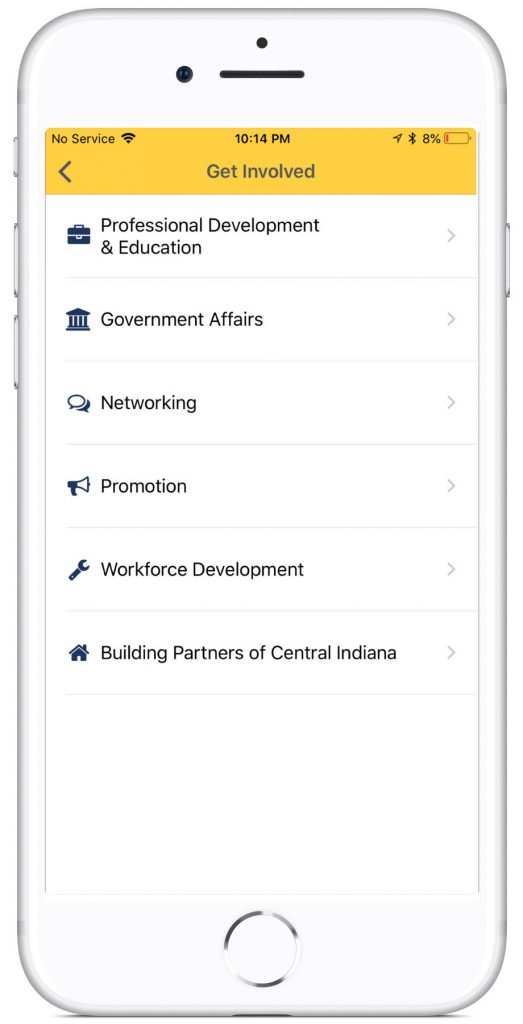 The application has a simple but modern interface as well as the easily-managed CMS platform Info Grove, allowing to create and manage the content, add or remove modules quickly and conveniently.
"14 Oranges successfully replicated all desired functionality from the previous app while developing other improvements. Positive internal feedback has focused on the accessibility of the backend. Expect 14 Oranges Software to follow a straightforward and accountable process and meet their commitments", Director of Communication and Special Events, Builders Association of Greater Indianapolis, Kristen Krempp.
If you would like to explore how to use Info Grove for your organization, contact us. You can even try it for free! Click here to learn more.
New mobile engagement tool for BAGI