About Info Grove | 5 minutes read


Since technology has changed the way many industries work, associations, municipalities and other organizations have also changed the way they communicate with their communities. Many organizations have started to provide their services via mobile-first solutions since they are more convenient and useful for members.
During past years, the market has been flooded with different technologies and platforms offering mobile solutions to organizations and associations. We understand how difficult it can be to determine the right solution for your organization. When choosing a solution provider, it's not only about the solution itself, it's about the practical value for the organization. In simple words: what problems can the mobile solution solve?
Over the last 10 years, 14 Oranges has studied the needs of many organizations and was able define the most useful set of tools to solve mobile engagement problems which resulted in the creation of Info Grove.
Info Grove is a platform created specifically to simplify the deployment and management of mobile applications for municipalities, unions and associations to improve community engagement.

Organizations and associations who have chosen Info Grove as their primary mobile-first approach service started to benefit from increasing engagement with their members. See the list of our customers.
Here we want to share some of our best works with Info Grove:
1. Mobile apps for Cities.
The City of Hamilton, ON, Canada;
The City of Surrey, BC, Canada.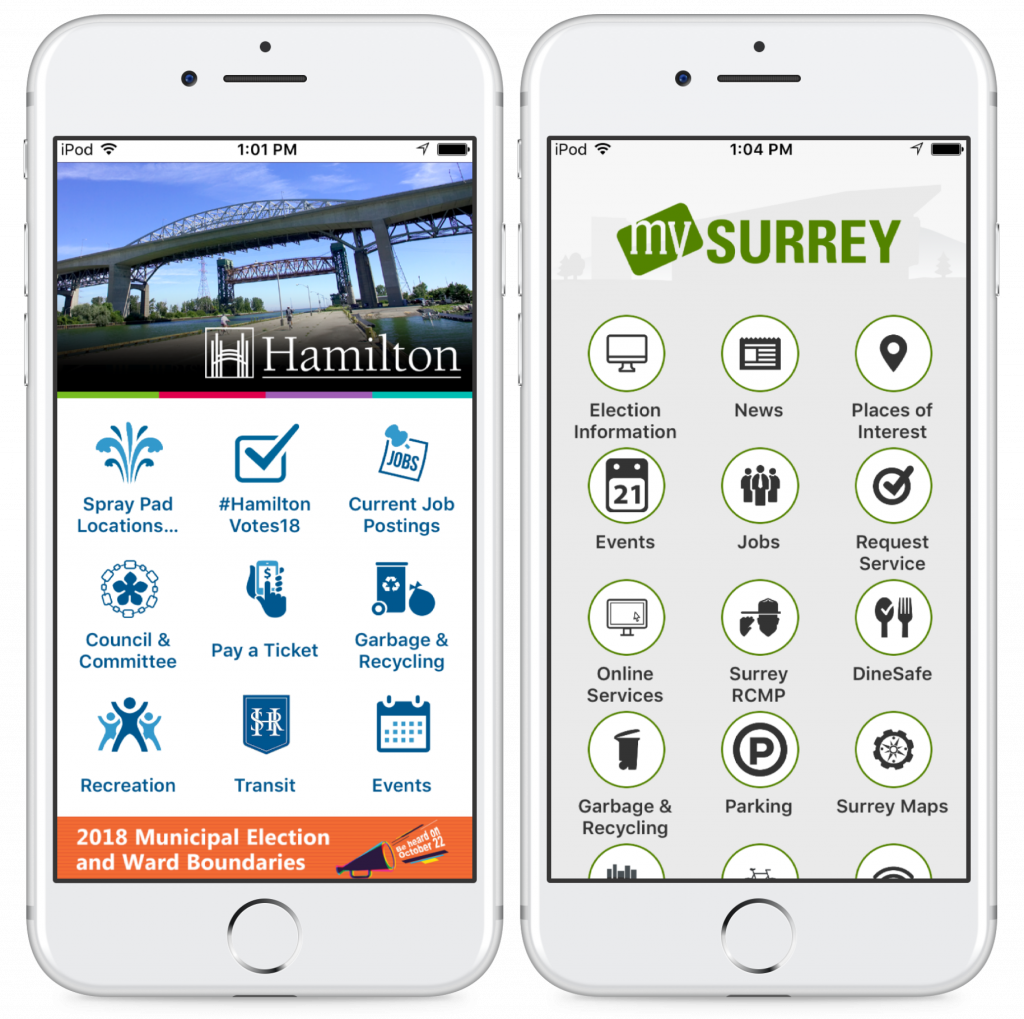 With the Info Grove, they have deployed self-managed mobile app service to engage with residents and visitors. The mobile app allows citie's staff members to independently add and update content with the simple to use backend management system. Government officials are now able to relay information about events, news, and emergencies using their citizen engagement app. The mobile app allows to engage residents with:
Two-way communication (push notifications,  contact forms, surveys);
Updates on events, emergencies, and news (events calendar, a news feed, emergency alerts)
A centralized platform for web content (easy – managed CMS)
Targeted message campaigns.
2. Mobile Apps for Associations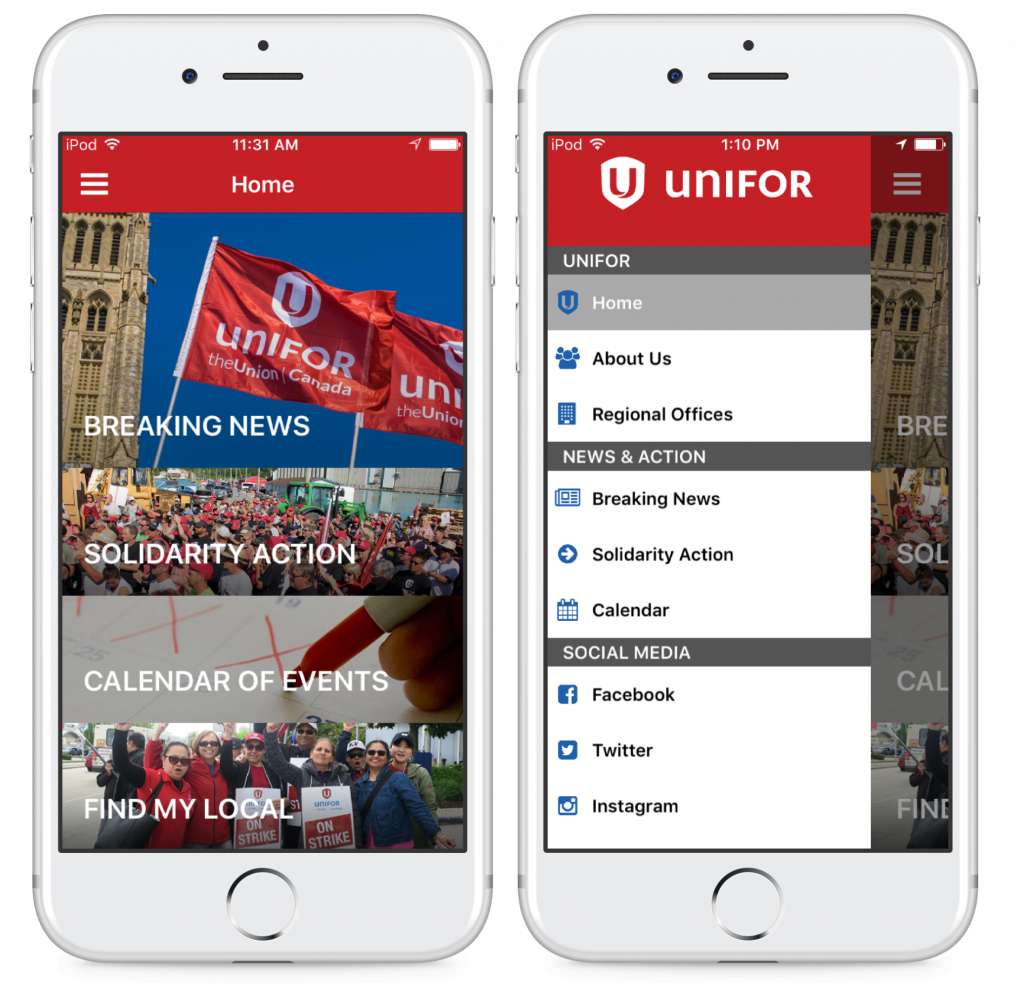 Unifor has deployed 14 Oranges' Info Grove self-managed mobile app service to engage over 300,000 members across Canada. Unifor is able now to share information about events, news, update important documents, and promote grassroots advocacy using its member engagement app. The mobile app allows to engage members with:
Active grassroots advocacy campaigns
Updates on events, emergencies, and news (events calendar, a news feed, important news alerts)
Promote two-way communication (surveys, voting, contact forms)
Targeted push notifications
Michigan Education Association, U.S.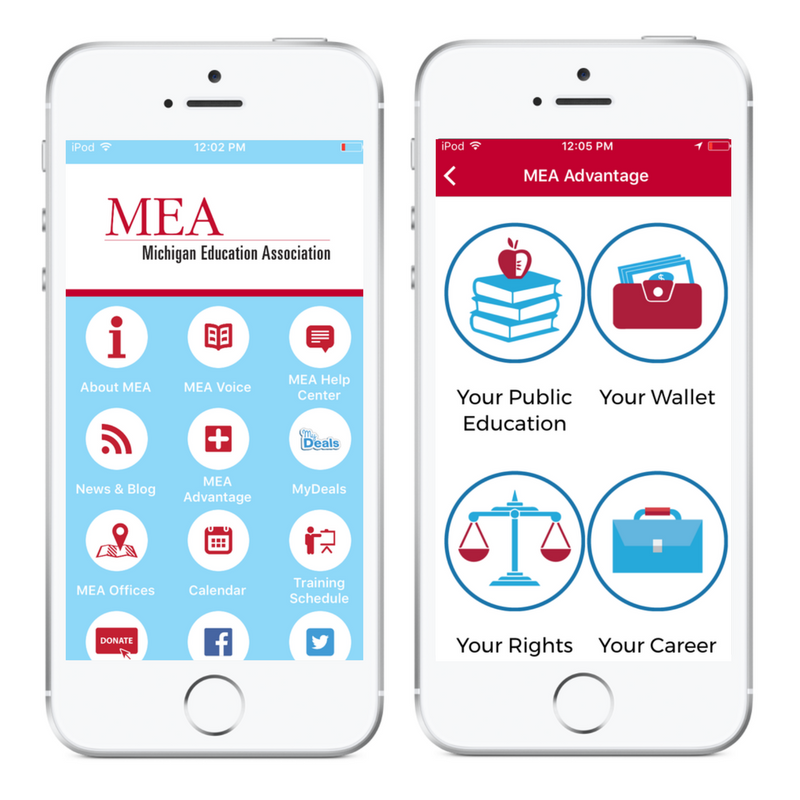 The Michigan Education Association is using 14 Oranges Info Grove mobile application service to engage its members on industry issues, news, and information. Through the MEA mobile app, members can view benefits and discounts, stay up to date on union news, events and training schedules, find and contact lawmakers, and connect with the MEA Help Center and MEA offices around the state. Members can also use the app to:
View events and important dates and add them to your personal calendar (events calendar, events updates)
Connect to their MyDeals account (3rd party integration)
Stay up to date with push notifications
Look up legislators and find contact information for them.
You can also check our Clutch reviews from our clients.
If you are considering a mobile app we would be happy to talk to you!
Or you can read more about the Info Grove here.
Or you can even try it for free!
Info Grove from 14 Oranges. Mobile-First App Service for Unions, Associations and Municipalities