In the weeks leading up to the release of Disney+, I have watched my childhood flash before my eyes (watching YouTube videos about it that is) and I couldn't be anything but curious about all the content that Disney was releasing. I was also excited that I get to watch the classics with my kids and get a new babysitter for just $8.99/month!
On November 12th, 2019 the Disney+ streaming service launched, bringing with it a trove of content. With no self-control, I signed up as soon as I got back home and started browsing the app and the content. Yes! The classics are there, movies that you didn't even know were owned by Disney and some original content too. So I decided I'd write a blog post about my experience with the app so far and just my two cents on the service.
When you launch the Disney+ app, you are met with a loading screen that feels familiar. Yes! the classic Disney arc.

From a layout point of view, it is exactly what you'd expect from a content streaming app. Similar to Netflix or Crave apps, the content is categorized into different sections. The app also has 5 major categories at the very top: Disney, PIXAR, Marvel, Star Wars and National Geographic.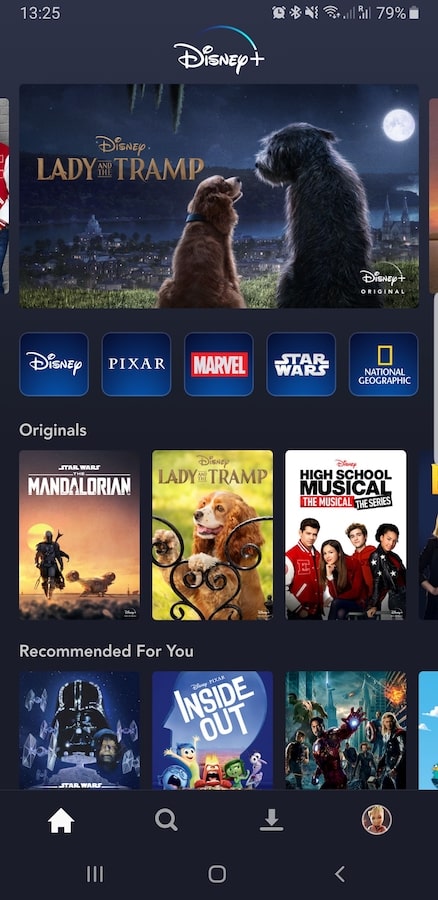 The search feature has the standard search bar as well as other search methods. You can explore the content using one of three buttons originals, movies and series in addition to 15 "collections". The collections separate content into specific themes, such as Spider-man collection, Darth Vader Collection, The Muppets Collection, etc…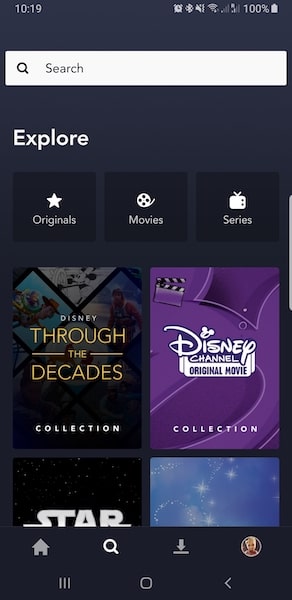 Like other streaming apps, you can create profiles in your app with of course a Disney twist. You can select from your favourite characters! There are easily over 100 Characters and I'm sure Disney will add more in time. I personally picked Groot while my son picked Lightning McQueen.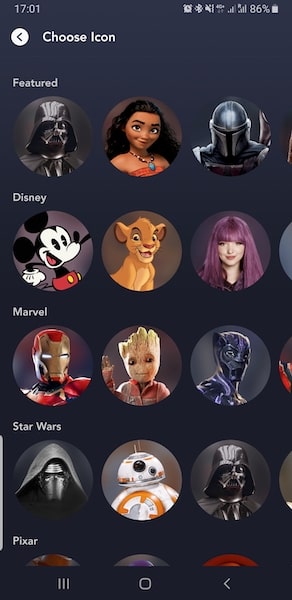 Another prominent feature is the ability to download content onto your device to be watched later. I have not used this feature within the Disney+ app but I suspect it would act the same as other streaming services.
Having used the app for over a week now on both my Android and iPad, I feel that overall it works well despite some minor bugs when loading specific lists or editing your profile, nothing a quick reload doesn't fix. But even the error page has that light-hearted Disney humour.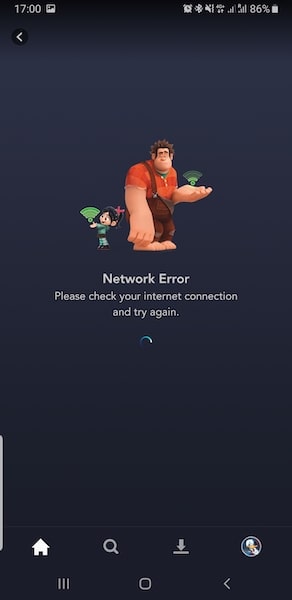 Overall, I am pleased with the way the app works and the features it offers. If there is one word to describe it, it would be "familiar" but with a Disney twist. My personal favourite part is the profile picture and characters you can select from.