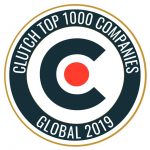 Clutch has officially announced their annual list of the world's top 1,000 B2B providers. 14 Oranges Software is proud to be named a top company on Clutch's 1000 list for the best companies across the board for the platform. This recognition for our app development efforts is such an honour as we bring this year to a close.

Clutch, the B2B ratings and reviews platform offers a space that welcomes clients to leave a review about their partnership with us and 17 reviews later, our team has maintained a 4.9 out of 5 score on our profile. We are so appreciative of this opportunity to be given a space just for our clients to reflect on the progress we've helped them reach in their respective industries.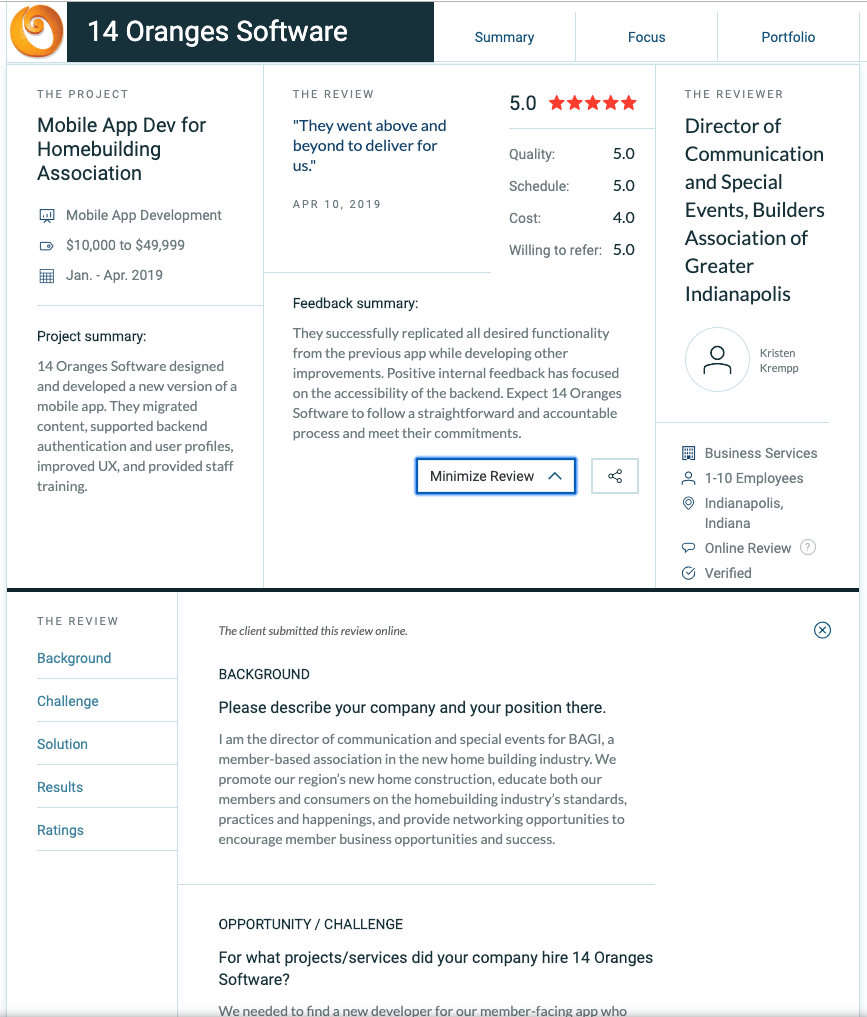 "We are very proud to have been selected by Clutch as one of the top mobile app development companies in the world. This award represents many years of continuous efforts by our employees and we couldn't be happier to have it recognized." Sylvain Marcotte CEO & President
We appreciate the opportunities Clutch has given us on their sister sites. The Manifest has included us in a list for app developers in Canada and on Visual Objects, we have a featured portfolio on a list that recognizes top providers in the development industry.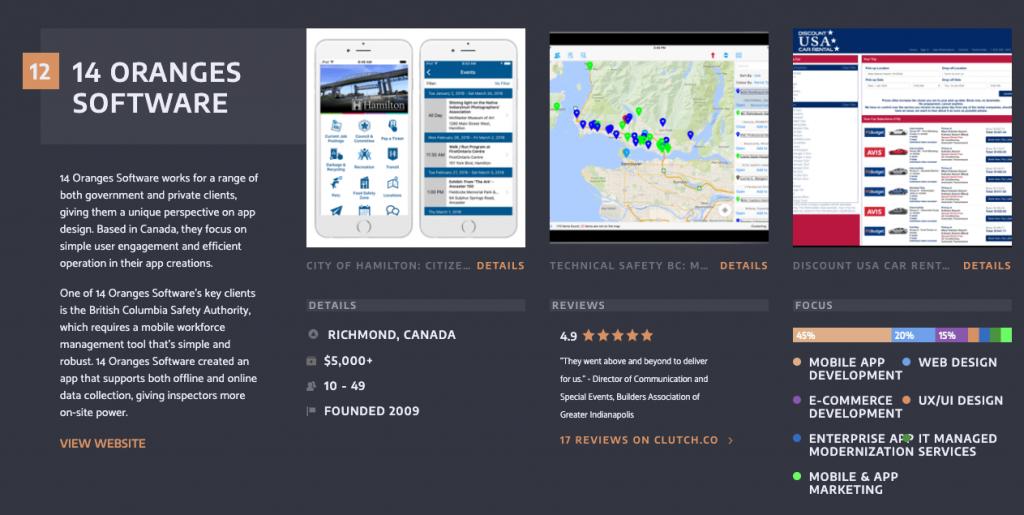 But more than that, we appreciate our clients. Without your support, our team at 14 Oranges wouldn't be able to say that we're a global leader in the app development sphere. It's important for us to continuously improve our techniques to become better at helping solve the complex business issues our clients come to us with.
So, thank you for all the support this past year and we are excited to continue our growth and yours next year.
If your ready to start your new project with us, contact us to start a consultation for your development needs.
14 Oranges Listed on Clutch Global 1,000