With the growing popularity of Info Grove, we decided to launch a separate dedicated website!
The new Info Grove website will facilitate for existing customers to log into their content management system, access support & release notes, follow relevant news and so much more.
While organizations looking to launch their mobile app can get more information about the platform, read our blogs, get their hands on marketing resources and even try Info Grove for free.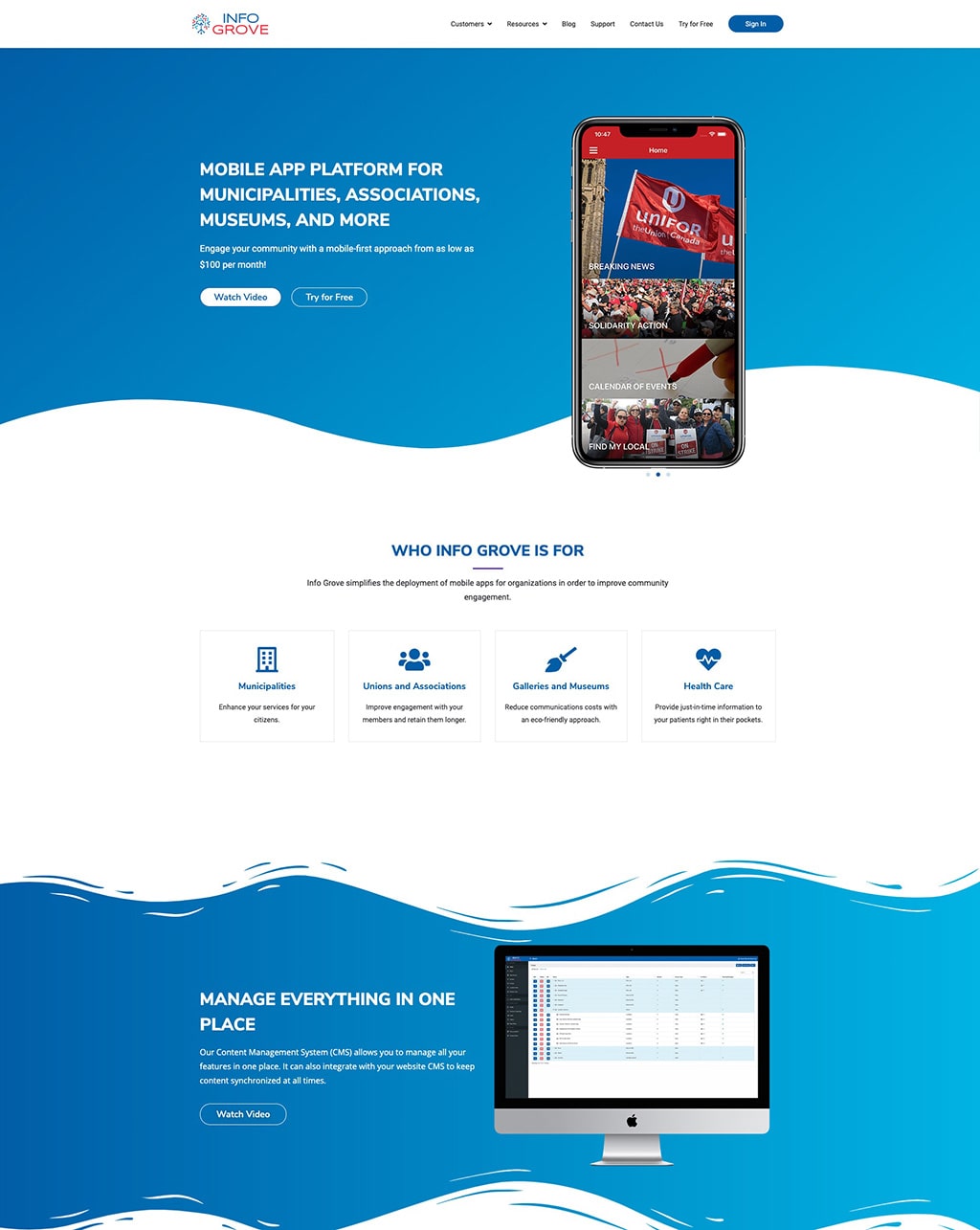 We did say that we had a lot of great news in 2020!