A long time hosting customer of ours, Addiction Recovery eBulletin, came to us late last year looking for ways to improve the performance of their website. Based in Los Angeles, Addiction Recovery eBulletin is the number one resource for addiction recovery news on topics such as addiction recovery, rehab, alcoholics anonymous, celebrity recovery, cocaine addiction, and many other recovery related topics.

Their WordPress website had been built long ago by a different developer and was performing poorly. After talking to the chief editor and publisher of the site, Leonard Buschell, we kickstarted a project to improve the site's SEO foundation. During the project we:
Reviewed the list of keywords where the site needed to perform well and provided recommendations based on current trends and the keyword rankings.

Performed speed analysis and performed tweaks resulting in 70% improvements in speed on desktop and 900% on mobile.

Resolved issues with the configuration of the Yoast Plugin.

Re-enforced the keywords throughout the site.

Updated WordPress and Plugins to ensure maximum security.

Performed a usability analysis and made significant improvements to the site's presentation, menu structure, the size of banners. 

Added category pages to improve keyword relevance.

Cleaned up unused and redundant WordPress post categories to simplify the management of the site.
The work was completed in late March 2020 and already the site has gone from not ranking in the top 10 pages on Google searches to the second page. 
"Working with 14 Oranges for the past 10 years, even from as far away as Hollywood, has been easy, efficient and fruitful."
Leonard Buschell, Chief Editor/Publisher Addiction Recovery eBulletin
Shortly after the project was completed, Addiction Recovery eBulletin reached out to us to help them provide their subscribers with a new digital download of an interview between Russell Brand and Dr. Gabor Maté, discussing the Coronavirus epidemic.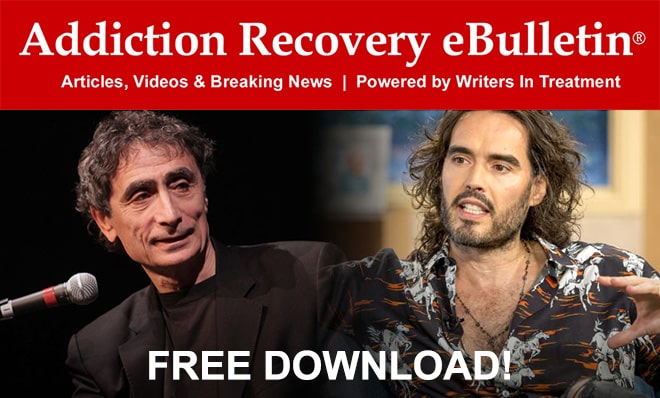 We were able to complete that work quickly and combined with the SEO project, it provides Addiction Recovery eBulletin with a sound technical SEO foundation to ensure their current and future content is well ranked by search engines. 
If your website needs an SEO boost, feel free to contact us. We would be happy to assist.
Addiction Recovery eBulletin SEO Foundation Improvements