Babs Clothing, a long time customer of 14 Oranges, has launched their new online store babs.ca.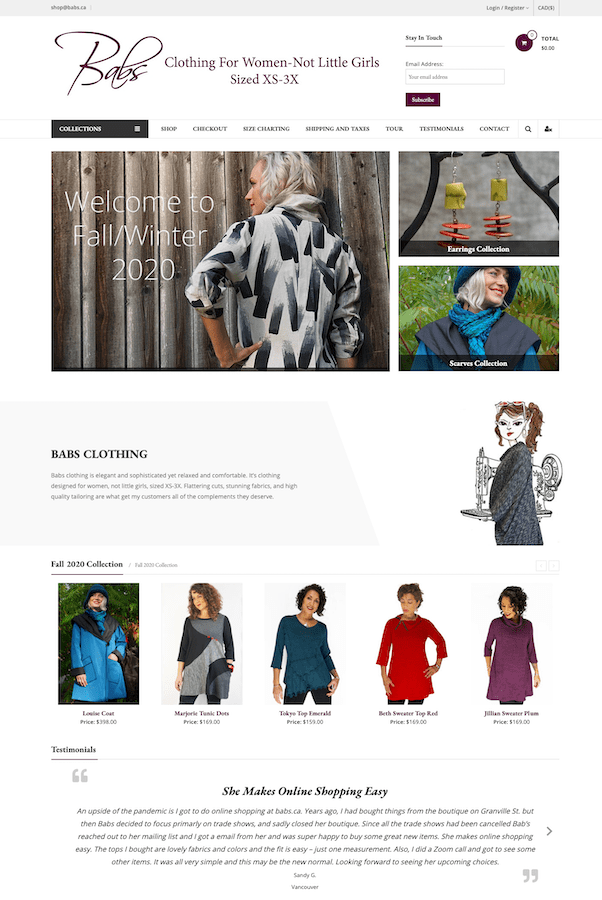 Babs Clothing was founded in 2001 by Barbara Lucas, a fun, energetic, passionate, and creative clothing designer with a goal to dress women of all sizes, not just little girls. With the current COVID restrictions curtailing their previous retail channels, Babs Clothing approached 14 Oranges looking for an online store to help service the over half a million customers Babs Clothing has dressed over the years. Constructed with a combination of WordPress and WooCommerce, the site allows customers to browse the different clothing collections offered by Babs Clothing as well as accessories.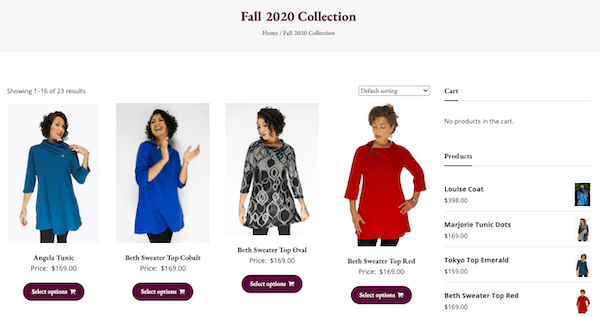 14 Oranges was happy to assist the team at Babs Clothing with the website strategy, design and creation of the website as well as the configuration of the e-commerce engine, training, and documentation so that the Babs Clothing team can manage their sales and products without operational dependence on 14 Oranges.
"The team at 14 Oranges has been AMAZING! They have guided me through the whole process, made suggestions, and were very responsive to my many many emails/questions. I am now super excited to take the business to the next level and confident that the solution provided by 14 Oranges will meet our needs"
Barbara Lucas, Owner of Babs Clothing
If you are looking for clothing for yourself or for loved ones, check out Babs Clothing's new online store. If you are looking to enable your business with an online digital store, contact us and we would be happy to assist.
Babs Clothing Online Store Launch