In most of my free time throughout the pandemic, I have become a professional couch potato spending a lot of time within streaming and gaming apps. Every now and then I feel like I have run out of shows to watch on my streaming services, but luckily I have found an app that has helped me find the shows I want to watch on the platforms I'm subscribed to (or should subscribe to). So this article is for all the couch potatoes out there searching for movies or shows and where to stream/buy them from.
JustWatch is an international streaming guide that helps users across 46 countries to find something great to watch on Netflix, Prime Video, Disney+, and many more streaming services. I came across their app a while ago and have been using it throughout the pandemic to find shows and movies I want to watch.
When you launch the app, it asks you to select your country and the streaming services you are subscribed to (you can always add or remove services later on). You can sign up for a free account to synchronize your preferences across devices.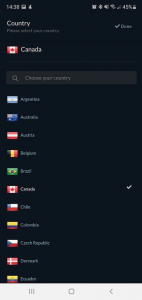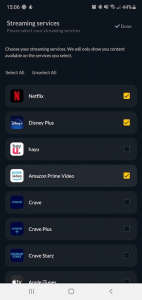 Once that setup is done, JustWatch shows a list of interesting titles on the home page based on the services you've selected to be subscribed to. When you select the "New" tab at the bottom, the app will show you all the newly added shows and movies to those specific services. It is a great way to keep up with the latest additions, or new seasons of your favourite shows.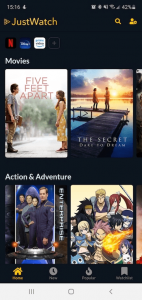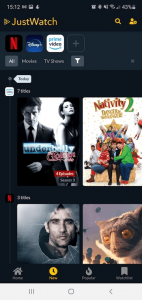 Clicking on any title across the app displays a lot more details like screenshots, trailers, IMDB rating, cast, and so much more, but the information that stands out most to me is where to stream, rent or buy and for how much. The search is one of my favourite features in the app and the one I tend to use the most when there is a specific title I want to watch and don't know where it is available, since Christmas is coming up, here is where you can watch "Home Alone".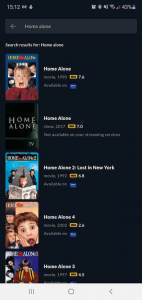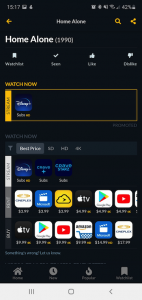 To all my fellow couch potatoes, I strongly recommend the JustWatch app for your streaming needs and to maintain your sanity throughout the pandemic. You can download the app for your android or iOS devices.