Cabo Transfers, a long time 14 Oranges customers, are proud to announce that cabotransfers.com, the booking website for elite transportation services throughout the Cabo San Lucas region, is now being offered en Español.
The staff at Cabo Transfers were looking to expand their offering to better serve the Spanish speaking community and came to 14 Oranges for help. Unlike a simple brochure website, the Cabo Transfers booking website includes a booking engine, an administration system, and a messaging system and could not be translated using standard off the shelf mechanisms.
Once the localization mechanism was sorted out, the 14 Oranges team proceeded to extract the language strings from the different components and working in close collaboration with the Cabo Transfers team, translated all the string resources and then re-coded them back in.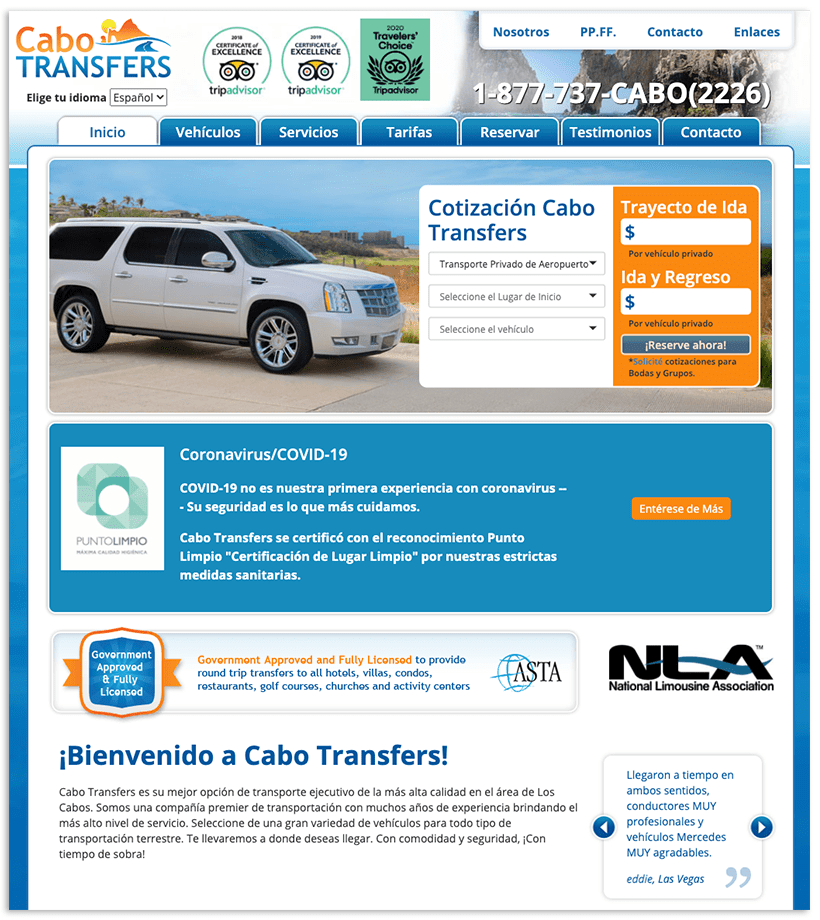 The entire Cabo Transfers reservation experience is now offered entirely based on the language selected upon reservation increasing user satisfaction.

Should your company look to expand the capabilities of your website or web application, you can contact us and we would be happy to discuss how best we could help your company.
Cabo Transfers – Ahora Disponibles en Español