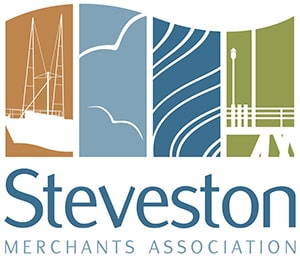 Customer Name: Steveston Merchants Association
Years In Business: 2009 (12 years)
Customer of 14 Oranges Since: 2012
Description:
The Steveston Merchants Association is a group of Steveston business owners whose board of directors volunteer their time to implement initiatives that benefit their members by making the area more viable, connected and engaged. The SMA stays on top of current issues and fosters a strong alliance with the City of Richmond, Tourism Richmond, Richmond Chamber of Commerce, Steveston 20/20 Group and the non-profit and community groups for a cohesive vision for the business community. Some of the issues that affect the business community include parking, filming, signage, heritage designations, development, road closures and safety issues.
Members receive exposure through social media, newspaper and magazine advertising, exposure on their website, awareness campaigns, cross-promotions, shop local campaigns, and special events sponsored by the Steveston Merchants Association including the Steveston Scarecrow Crawl, Trick or Treating in Steveston Village, Girls' Night Out, Festival of Trees, Christmas in Steveston Village, and Tourism Neighbourhood Challenge.
The goal of the SMA is to become an official Business Improvement Association (BIA).
Services Provided:
Steveston Merchants Association uses 14 Oranges' hosting services.
Customer Spotlight – Steveston Merchants Association