Here at 14 Oranges Software, we know how crucial it is to develop state-of-the-art solutions for your business. These days, your brand can benefit greatly from its own mobile app, software, or website. That's why our team came together to provide world-class design and development solutions that can support your end-user engagement, operational management, and more.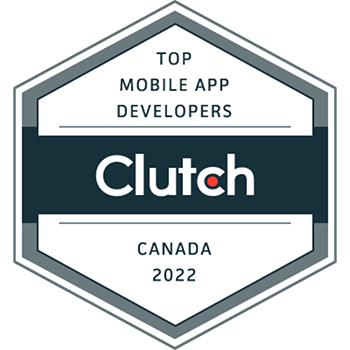 Today, we're taking a moment to celebrate our latest recognition with our beloved client. Because of their wonderful support, 14 Oranges Software was recognized as an official Clutch 2022 Leader!
To give you further context, Clutch is an established B2B review and market research platform dedicated to helping clients connect with the right service providers. Experts from the site gather crucial data to determine which are the top players from their respective industries. Clutch's 2022 research says 14 Oranges Software is among the top-performing application development companies from Canada!
"We are very proud to receive this award once again. It proves that our team is constantly striving to delight our customers and bring value to their business through our mobile app and website development expertise." — Sylvain Marcotte, Chief Executive Officer of 14 Oranges Software
Thank you so much to everyone who helped make this happen for our company.
How can we help you with your next mobile app or website development project? Get in touch with us today.
About the author: Sylvain Marcotte is CEO and President of 14 Oranges.
Clutch Names 14 Oranges as Canada's Leading Mobile App Developer for 2022