Earlier this summer, federal and provincial privacy watchdogs released a report on the Tim Horton's app and its data collection. The report found that users who downloaded the app to their phones had their locations tracked and recorded every few minutes, even if they were not using the app. The location data was used to determine where users lived, where they worked, if they were travelling and more.
When we hear stories like this, it's easy to have privacy concerns when we download an app. But, there are things you can do to protect your privacy and still get the most out of the apps you download.
In most cases, apps don't track your activity for nefarious reasons. Most apps collect data to help enrich your experience and provide value.
Reasons a mobile app might track your activity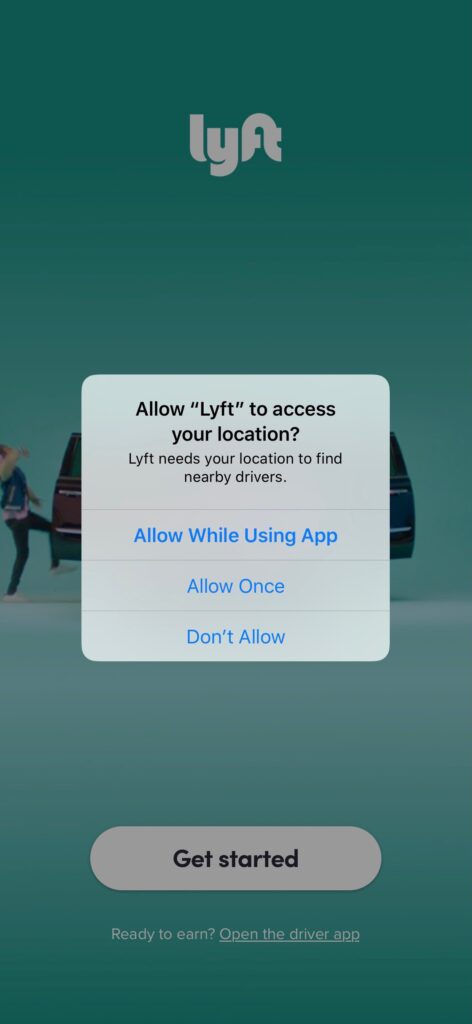 Many apps use geo-fencing to enrich the user experience. A geo-fence is a virtual perimeter for a real-world geographic area. Entering a geo-fence area with your mobile device and the downloaded app triggers a pre-programmed action on the device, like providing more information or an offer.
When the Polygon Gallery in Vancouver wanted to extend the reach of their art experiences beyond their physical gallery, we worked with them to build the Polygon Outside app, which uses geo-fencing capabilities.
Polygon Outside enriches a user's experience by connecting to interactive audio-visual art projects. The projects animate sites along the North Shore Spirit Trail, a fully accessible greenway between Horseshoe Bay and Deep Cove. As you walk along the trail, app updates provide you with a unique perspective on the history of each particular site through audio and video content.
Companies may also use data for advertising purposes. For example, let's say you are a big fan of The Bay and have their app on your phone. One morning, you pass by The Bay and then receive a notification alerting you of a sale starting that day. "Great!" you think and make plans to pop in on your lunch break to finally buy those expensive bed sheets you've been looking at. Of course, while there may be some brands and companies that we'll happily receive this type of communication from, we may not want to give all of the apps we download the same permissions.
How you can manage your privacy when downloading apps?
Both Apple and Google have made updates to improve the privacy and safety of the apps available in their stores.
Each app in Apple App Store now has a Product Page that includes a Privacy Nutrition Label–a summary of the privacy practices of the app developer in a simple, easy-to-read label. You can see how and why developers are collecting and using data like your location, browsing history and contacts. The Product Page also includes a link to a company's more detailed Privacy Policy.
Google recently announced similar privacy practices that give users more visibility into how apps collect, share and secure their data through the Data safety section. Users can control their installed apps through simple permissions features and can control sensitive permissions, like camera, microphone or location data through the Android Privacy dashboard.
Similarly, when you first download an app from Apple's App Store, you're asked to choose when the app can access your location. You can choose, "Allow While Using App," "Allow Once," or "Don't Allow." You can also choose whether an app can track your activity across other companies' apps and websites for the purposes of advertising or sharing with data brokers.
When you download a new app, it's best to ask yourself, "Why would this app need to know my location or track my activity?" If you can't come up with a good answer or if the app vendor doesn't provide a good enough reason, then you can either say no or use the "Allow Once" option.
What does this mean for companies who want to create a custom mobile app?
At 14 Oranges, we continually update our knowledge of privacy regulations so we can develop custom mobile apps that help improve your business without infringing upon your customers' privacy.
Privacy and data protection capabilities are key considerations when evaluating mobile app developers. Your mobile app developer should discuss how you'll acquire active, informed consent from users before collecting or processing their personal information. They'll want to ensure your privacy policy is up to date and includes a section about the app specifically.
A developer should also have a strong understanding of privacy requirements and regulations. The General Data Protection Regulation (GDPR), for example, is applicable to all digital product owners who handle the data of users in the EU, no matter where the product owner is based.
A key part of building a successful app is ensuring the privacy of the users has been fully considered. This is where Tim Hortons stumbled–they lacked a robust privacy management program for their app. More diligence and a proper management program could have helped them identify and address many of the issues that the privacy watchdogs eventually flagged.
At 14 Oranges, we take privacy very seriously and work with you to build an app that helps achieve your desired outcomes, without exposing your or your customers to any unnecessary privacy risks.
If you are thinking of launching a mobile app or have any questions about mobile app privacy, we would be happy to help. Get in touch to learn more.
Sylvain Marcotte is CEO and President of 14 Oranges.
What Do Your Mobile Apps Know About You?