A Website and App That Improve the Youth Sporting League Experience
If you're a parent with a child or several children playing on various sports teams, you know that keeping track of games, practices, and other events can often feel like having another full-time job. Luckily, many sports leagues now use a web application and mobile app to help you stay on top of your family's sporting schedules.
SportsEngine HQ is one such tool. It is a sport and club league software that allows sports clubs to build a website and app to support their coaches, managers and players. Sports Engine has worked with over 45,000 sports organizations and 1.2 million teams.
The software makes it easy for a club or league organizer to set up team managers, coaches and staff with unique roles and permissions in SportsEngine HQ, so they can all work together to give the best experience to players and their parents.
With SportsEngine HQ, organizers can input team names, logos and colours, organize the league by division, place athletes and staff onto rosters with all of their details, and generate and share schedules. The website is mobile responsive, which is important as more and more players access the website on their mobile devices.
Additionally, every club using SportsEngine HQ gets unlimited access to the SportsEngine mobile app. The app helps keep coaches, teams, and families connected with schedules, a chat function, activity feeds, and more. Leagues and clubs appreciate that the SportsEngine app doesn't require any additional setup.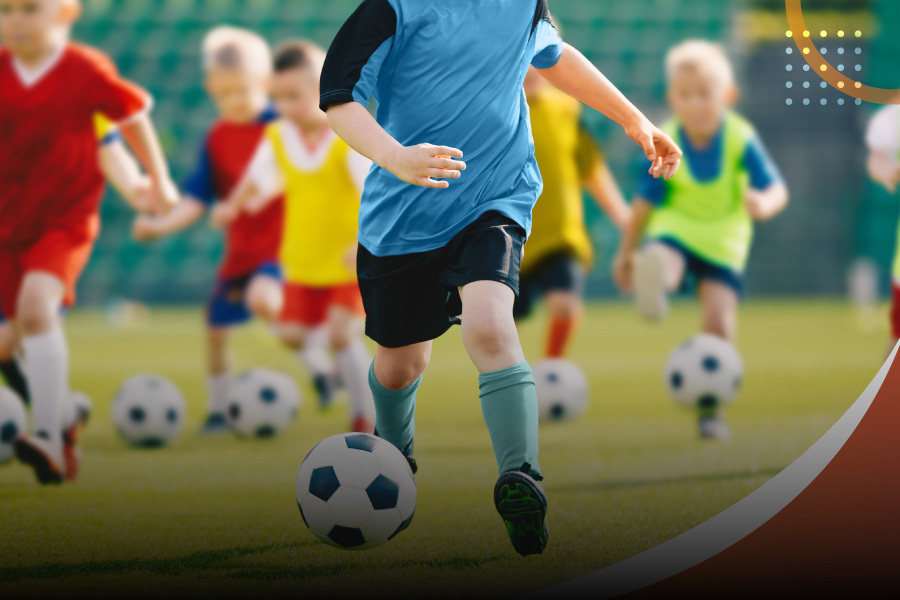 What Works
Website builder designed specifically for sports leagues and clubs. The builder was designed with league organizers in mind and created to address all aspects of running a youth sports league. It offers an integrated all-in-one tool for organizers to run their seasons from start to finish, year after year.
Simple scheduling and reminders. Both the website and app allow league organizers, coaches and managers to easily share game schedules and details with players. Important information such as which field a match is at, what jersey to wear, and who is responsible for what can be easily accessed.
Centralized communication. Both the SportsEngine website and mobile app make it easy to share important messages at the league, team and player level. Coaches and managers can collect RSVPs so they know who is attending which game. Parents and players can stay up to date on important details and ask questions as needed.
Mobile app included. Since SportsEngine's app is included for every league, teams do not have to research and independently purchase a separate tool to use for communications amongst their team only. SportsEngine allows for both team communication and communication from the league or club in the same place.
Last minute updates and notifications. The mobile app is especially helpful when dealing with unplanned delays and cancellations. Field change? No problem, you can alert your players in a few clicks. Last minute roster and schedule changes can also be easily communicated while on the go. This ability for coaches and managers to make changes and easily communicate back and forth with players is especially helpful when teams are already on the road to a game or during tournaments.
Multiple teams and leagues. If you or your children play on multiple teams that all use SportsEngine, you're able to see all of the details in one place.
Room for Improvement
While SportsEngine definitely helps make the youth sporting experience more seamless for organizers, coaches, managers, players and parents, there are some areas for improvement on both the website and the app.
Make default settings more intuitive.
New games or events: when a coach or manager adds a new game or event to their schedule, by default, the team doesn't receive a notification. The coach or manager must remember to enable the checkbox to notify the team. Of course there may be instances where an immediate notification isn't necessary or wanted, but in most cases it would be. Updating the default setting to notify everyone when a change to the schedule is made would improve the user experience.
Upcoming games view: when a player or coach logs in to see their upcoming schedule, by default, only the current month displays. Defaulting to showing all upcoming games with the ability to filter by month would be more intuitive and helpful for busy parents and coaches who are often trying to plan ahead.
Personalized view: the user's timezone needs to be repeatedly selected when adding a new game or event, despite the user being logged in. This can lead to some hiccups if a user doesn't realize their time zone is incorrect. This could easily be improved by having the timezone default to the the user's initial settings.
Add field for parent's phone numbers.
While all other important details about parents and players can be captured, coaches and managers must keep a separate phone list. Having all phone numbers easily accessed from within the tool would be helpful, especially for any last minute conversations or potential emergencies.
Address server issues.
While the SportsEngine website works reliably, the app unfortunately has interruptions, likely due to server issues. It seems the server infrastructure is not robust enough to handle the huge load of traffic that occurs when thousands of coaches and players across North America are trying to communicate at once.
Overall, SportsEngine is a great option for leagues and clubs, especially those looking to "kill two birds with one stone" by investing in a software that offers both a website and a mobile app. Our suggestions for improvement are minor and mainly related to elevating the user experience versus major changes to functionality.
The server issue is a more important aspect to address, since so many teams rely on the app to stay up to date during busy days where they may be chauffeuring multiple players to various games in different locations. If this issue was addressed, we would give both the SportsEngine website and app an easy 8/10.
Sylvain Marcotte is CEO and President of 14 Oranges.
Website Review: SportsEngine HQ – A Tool for Sports Leagues and Their Teams