You know that clunky process you have that requires manual entry into multiple spreadsheets and that only one person on your team really understands? Sometimes there's an error transferring information from one spreadsheet to another and making sense of the data is difficult because the spreadsheet has become a bit of a 'beast'.
What about your ordering process? Does your team spend too much time receiving orders via email, following up with customers and manually entering orders?
It might be time for a custom web application to take over these processes.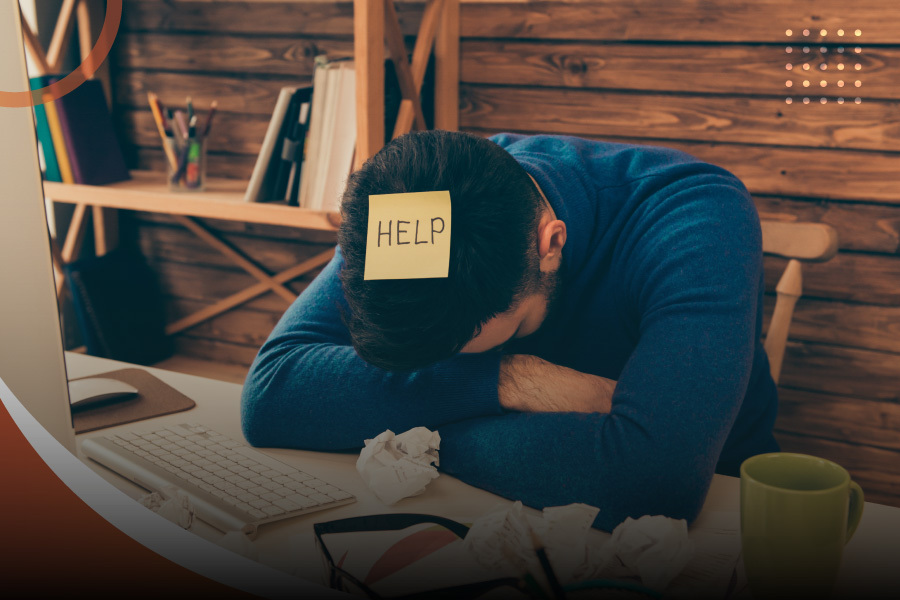 What is a custom web application?
A web app is an application that uses a web browser as the user interface. Web applications use internet access to launch on any device, including a desktop computer or in the browser on your phone or tablet. They can be built to be responsive, so they adjust to look good on any device and are designed to be interactive. A custom web application is tailored to your business's specific needs, helping you improve both internal and customer-facing experiences.
What is the difference between a website and a web app?
Typically, a website is very static in nature and a web app is highly interactive. The tiny independent coffee shop around the corner from your office may have a static website that provides information about its business hours, location and menu, but offers no opportunity for interaction. The Starbucks website, on the other hand, has the option to create your own custom frappuccino order, buy a gift card and pay with a credit card. It is highly interactive, making ordering simple for both the business and you, the customer.
What can web applications be used for?
We've created customized, effective business solutions including Customer Relationship Management (CRM) systems, scheduling and reservation systems, hosting, design, and e-commerce solutions. Custom web application development options can include user portal development, backend management systems and more.
Here are some examples that help to demonstrate the incredible versatility of web applications.
Sales Tracking and Motivator Tool

When Umansky Auto Group (UAG), one of the largest automobile dealership groups in the eastern United States, approached us for help, they were logging their sales across all of their nearly 30 dealerships using a manual spreadsheet process. 14 Oranges implemented a cloud based web application allowing the sales manager at each dealership to enter their daily sales numbers. The system provides a custom dashboard used by each sales team to track their progress and compare it against other dealerships, generating healthy competition. The system improved efficiency, decreased IT costs.

Data Collection, Organization, and Display

The Alio SmartPatch is designed to track vital parameters like temperature, oxygen saturation, blood pressure, and more with continuous sensing technology that captures actionable metrics and creates care team alerts. We built a web application to display all of the data collected by their SmartPatch in a visually appealing and simple way, something you simply could not do with a spreadsheet.

Digital Calculator

Owens Corning develops and produces insulation, roofing, and fiberglass composites. We worked with the company to build a digital calculator that determines how much roofing underlay (the protective barrier installed under the top layer of shingles on a roof) you need for a roof. This allows customers to easily do a cost comparison using their own roof dimensions. They see that while Owens Corning materials may potentially cost more, overall they would need less material for the job. The tool draws potential customers to the site and also helps manage cost objections.
In addition to the wide array of use cases for web applications, they are also convenient to use, cheaper than desktop applications because they require less support and maintenance, are always up to date so don't require reinstalls, and they work on multiple platforms so your team and customers can access them anywhere on any device.
Three signs your company could benefit from a custom web application
You're struggling to make an off-the-shelf solution contort to fit your business needs. For example, you're using Calendly to schedule all of your consults, but it doesn't allow you to customize the booking page to gather the information you need.
You're using multiple off-the-shelf solutions that don't work together, so work is done manually to make it all connect the way you'd like it to. Productivity is plummeting and errors are becoming more common.
Your customer service is suffering. If customers come to your website and cannot easily achieve what they came there for, you're losing out.
Still not sure if your company could use a web application? Perhaps the easiest way to tell if a custom web application could help your business is to look at how you're using spreadsheets. The minute you go into a spreadsheet to manipulate something, or create rules or exceptions, or grey out an area for only certain people to use, it's time to look at a better solution.
If you feel like a custom web application could help you improve your business processes, get in touch. We're happy to help.
Sylvain Marcotte is CEO and President of 14 Oranges.
How Custom Web Applications Can Save You Time and Money