Ski Canada Magazine is Canada's favourite alpine ski magazine. The magazine includes regular columns, award-winning photography, gear reviews, instructional tips, nostalgia, news and industry gossip. It's been in publication since 1972.
The magazine has survived the transition to the digital age in their over half a century in publication and continues to provide Canadians with important news and updates from the ski world.
While 14 Oranges' relationship with the magazine doesn't go back quite as long as half a century, we have had an ongoing relationship with the organization since 2016.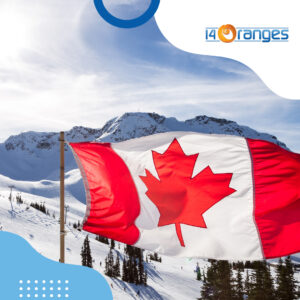 Ski Canada Magazine initially approached 14 Oranges when they were having issues with an existing mobile app. After 14 Oranges completed the fixes, the magazine then asked 14 Oranges to help them with their website.
While we often help companies build new websites from the ground up, our initial work with the Ski Canada Magazine website would be considered more of a 'facelift'. There were several things that magazine editor, Paul Green wanted fixed, so we started with those. We also reviewed the site from a user experience perspective, and updated the homepage to improve its organization and make navigation more user-friendly.
As with any seasonal business, the magazine typically needs fixes, changes and updates before their busy period. We've been happy to help the magazine keep their website up to date before each winter season and have also had the opportunity to ensure the site is performing optimally with the Google Ads they have running.
Since our initial project in 2016, Ski Canada Magazine has called on 14 Oranges every time the weather starts to get a little cooler and mountains across the country begin to prepare for an influx of passionate skiers.
"You may try to go somewhere else, but you always end up coming back to 14 Oranges," says our client Paul. We take pride in knowing that our clients can rely on 14 Oranges to consistently deliver what they need.
How 14 Oranges Can Help Beyond Building You a Brand New Website
If you run a seasonal business that needs annual or regular scheduled website updates and don't have the capacity to manage them in house, 14 Oranges can definitely assist.
If you have an existing website that isn't functioning as optimally as you'd like it, there's likely some simple fixes we can go in and make for you, whether it's some small tweaks or performance enhancements.
We can also help with a facelift of your homepage (or any other page), like we did with Ski Canada Magazine. Or, perhaps you want to make an update like adding a payment option to your site, but don't have anyone on your team who's confidently able to do so. Again, 14 Oranges can help.
Let 14 Oranges Fill in A Skills Gap
14 Oranges is often called in to help our clients in instances like this. There are many web developers that can handle WordPress–installing plugins and doing some easy configuration,but eventually, you may need something that goes beyond their capability because they're restricted to what is in a WordPress dashboard. 14 Oranges can fill that skills gap so you can ensure the best version of your website showing to your clients at all times.
If your business could use help with a website–whether it's building a brand new one or making some fixes on an existing one–don't hesitate to contact us.
It's always worth a conversation to see how we might be able to assist you.
Sylvain Marcotte is CEO and President of 14 Oranges.
Customer Spotlight: 14 Oranges Keeps Ski Canada Magazine's Website Fresh