The City of Hamilton has launched "CityApp", a new way for citizens to find news and information in a mobile-first environment.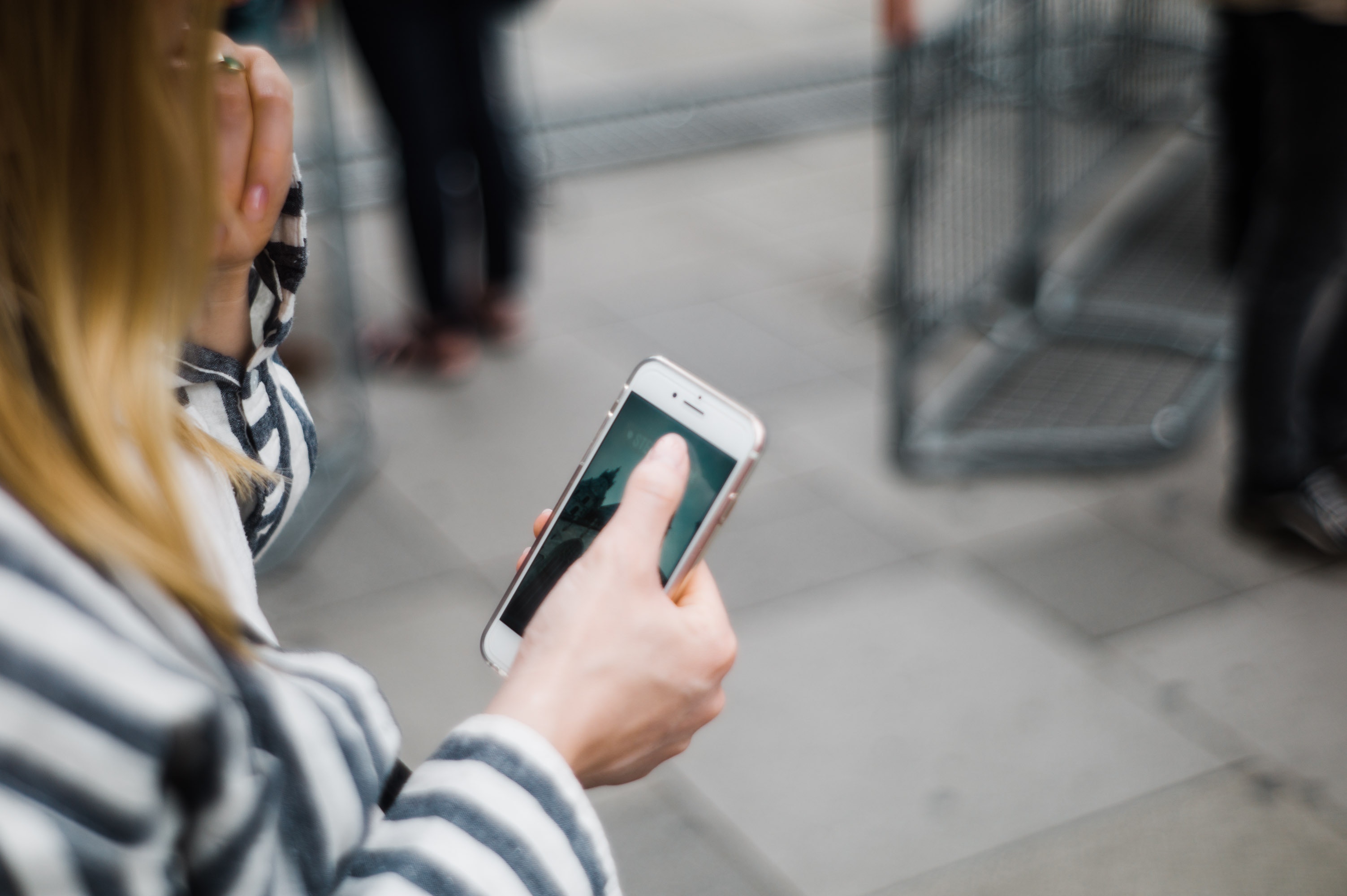 CityApp was built to provide the most used tools from the City of Hamilton website into a mobile app. After scanning website analytics, City staff identified several primary use cases that became primary integrations in the app. Converting these features into a mobile app environment helps decrease obstacles that citizens face when completing tasks. Download the app for iPhone and Android today!
Mobile-First Approach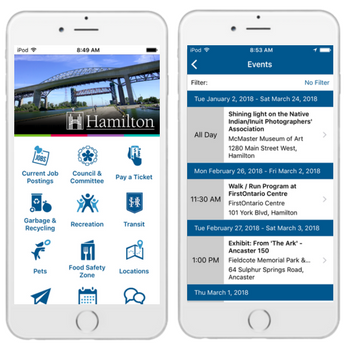 Hamilton Mayor Fred Eisenberger says it's about taking advantage of the tools that people "tend to travel around with and use most often."
Since the app has launched, Eisenberger notes there are "12 different areas you can delve into" such as transit, recreational services and waste collection. Types of features include:
Access waste collection resources, including our interactive waste collection calendar and sorting tools.
View and filter drop-in recreation schedules by date or location. Add classes to your calendar and get notifications when drop-in programs are cancelled or facilities have emergency closures.
Browse job opportunities in the City.
'Near Me' GPS functionality – find local events and festival listings based upon distance from your current location.
Read recent media releases from the City.
Find and contact Councillors, easily add committee meetings to your smartphone calendar, check meeting agendas and watch videos of Council sessions.
Check out City of Hamilton's official Instagram, Twitter and YouTube channels.
Pay and view parking tickets.
Access public transit routes and schedules.
Buy or renew your dog license, and find a dog park.
Access information regarding Food Safety and inspection results of restaurants in the City.
View city locations, including parking lots, flu shot clinics, fire stations, hospitals, swimming pools, and more.
Write a feedback survey to provide input about the mobile app, feature set, and what to improve.
When users first download CityApp, they are prompted to answer a series of start-up questions to personalize their experience with the app. Users are asked questions such as what area of Hamilton they live in and specific services or topics of interest. This allows the City of Hamilton to send out notifications for emergencies, road closures, program cancellations, and service changes citywide or surrounding areas only.
A Dynamic Mobile Experience
The City of Hamilton plans to update the app on an ongoing basis and provide new links and resources for citizens. The CityApp is built and maintained using 14 Oranges' Info Grove platform, allowing city staff to easily update and edit content in the app. Info Grove is built with a unique framework that allows City staff without a technical background to make changes in the app.
At any time, citizens are able to update their preferences to receive more or less push notifications. Citizens are also encouraged to give their opinions about the app and how it can be improved.
"We are working hard to grow our digital capacity and provide residents and visitors with a better online experience. Our new CityApp provides more opportunities to access information and interact with the City of Hamilton on the go. I encourage our residents and visitors to download CityApp and take advantage of this new, convenient and fun way to access our programs and services."  – Mayor Fred Eisenberger
While growing its digital capacity, City of Hamilton staff were trained on how to use the content management system tied to Info Grove. City of Hamilton staff have access to the backend where they can add and edit content, send push notifications, collect forms and data, and create banner ads for emergencies. The system is easy to learn and is able to sync with 3rd party tools, such as WordPress and Drupal.
To learn more about the app platform that the City of Hamilton is using to reach its citizens, visit our Info Grove page today!

CityApp: A Mobile App for Citizens of Hamilton