Hudson County is ready for the upcoming election on November 10 with new technological improvements for residents in the county.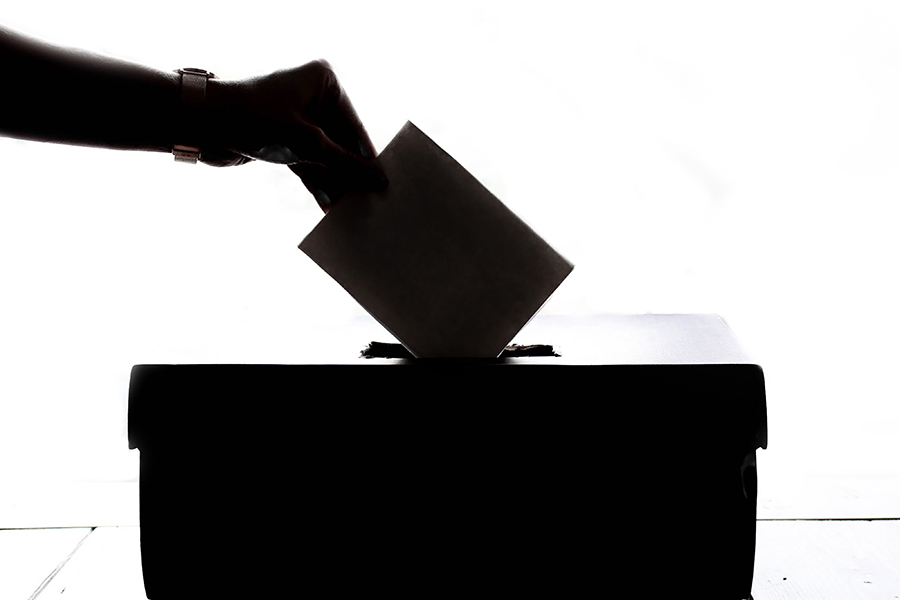 Most notable is Hudson County's updated mobile app by county clerk E. Junior Maldonado. The app is available for free on both iOS and Android.
The election app helps citizens with a variety of election-related tasks, including:
– Allow citizens to register to vote.
– Provide info on early voting.
– Allow people to request a vote by mail.
– Obtain info on party declaration.
– Access a calendar of important dates.
– View a list of candidates for senator.
– View samples of completed ballots.
– Receive more info on who's running in the election.
– View election results from the past.
– Access a district map to see what district citizens are voting in.
– Find locations on where to vote.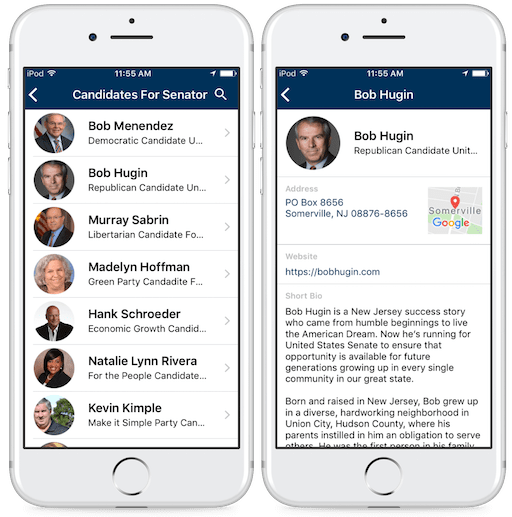 "We believe that our investment will pay dividends for years to come by allowing the public an easier, more secure and transparent way of obtaining necessary and critical information." said Hudson County Clerk, E. Junior Maldonado.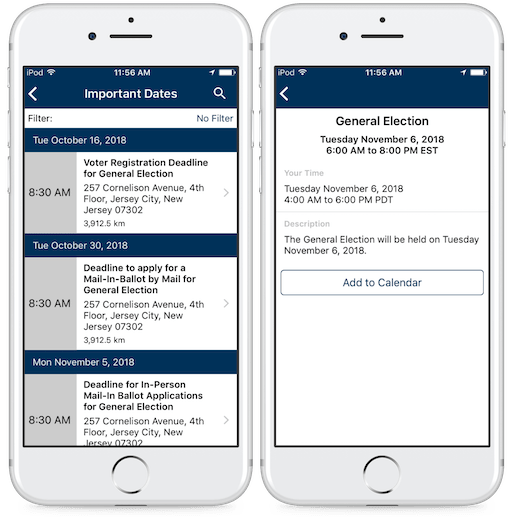 Hudson County staff plan to keep residents up to date as election day progresses with push notifications. Citizens can continue with their day as they received election notifications, keeping them engaged. With the mobile app, citizens don't have to refresh a web browser or a social media page to stay informed; they can just use the app.
The Hudson County election app was built using 14 Oranges' Info Grove platform. Info Grove is equipped with a cloud-hosted content management system and allows county staff to independently update and add content to the mobile app. Click here to learn more about Info Grove mobile apps.

Hudson County's Election Mobile App