About company success from the Owner and CEO of 14 Oranges – Sylvain Marcotte / 10 minutes read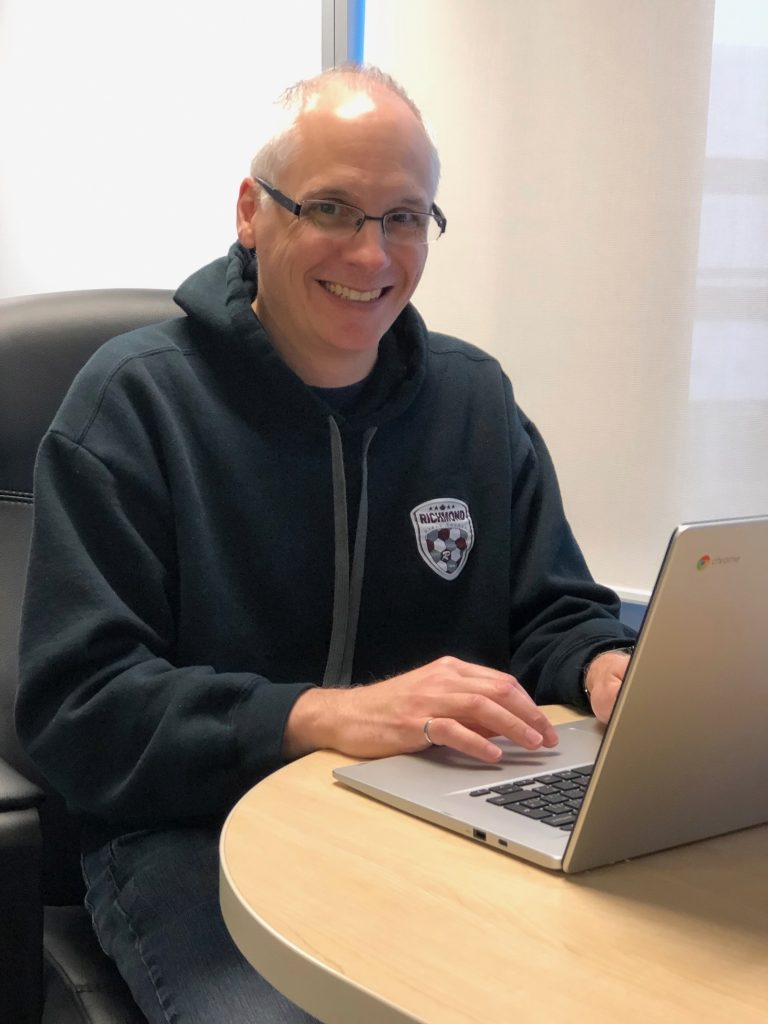 Quick overview:
Birthplace: Chicoutimi, Quebec, Canada
Family status: Married, has 3 daughters.
Education: B.A.Sc.Electrical Engineering, UBC.
Prior to 14 Oranges: Vice President in CounterPath Corporation managing the application development and support. Overall Sylvain has over 20 years of software development and engineering experience.
Favorite place to travel: Italy, Spain, California.
Favorite meal: Jambalaya, Poutine
Hobby: soccer, ice hockey, and skiing.
Sylvain, your company has been operating for 10 years already and you have reached impressive result but before 14 Oranges, it seems like you were pretty successful in your previous companies. Why did you decide to change your professional life?
Well, we need to take a few steps back even before I started my first job.
When I graduated from university, I had the desire to start my own company but felt I was too "green" for it so I decided it would be best to gain some experience first.
I worked for a few "startup" companies and participated in interesting projects that gave me the necessary experience I required to start a business. But yes, at some point when you have reached a top-level position it is much harder to quit and start from scratch. But anyway, the decision of having my own business was made a long time before it was just postponed. So yes it took a while but one day on my drive to work, I knew it was the right time and started it that day.
Why 14 Oranges?
As you might have guessed, we get that question a lot. Come with me and I will give you the story. Don't worry, it is nothing too crazy.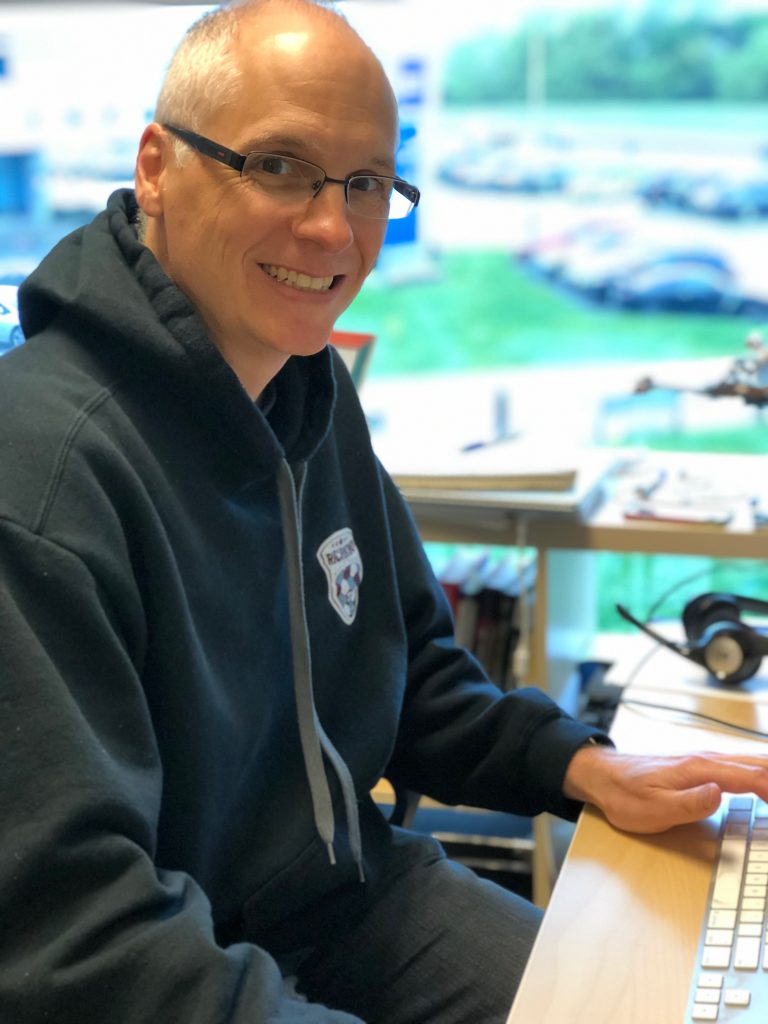 The world is experiencing a digital boost so it is obvious that the software industry is growing in general but why did you choose your current focus – mobile apps development?
Firstly, as I mentioned I have education and experience in this area that ensured the company could achieve success. Secondly, the mobile industry has been exploding since 2008 and that are no signs of it slowing down, so it means that the demand for mobile applications is still strong. We expect to have ubiquitous access to 5G in Canada in a couple of years which only strengthen that trend further. For example, at the moment, most people spend about 5-7 hours daily on smartphones and with 5G, that number can only go up.
Additionally, we help organizations like associations, unions, cities and governments, and other public institutions to increase their presence in this digital world because in the future – mobile applications could remain the one and only source of engagement between organizations and people.
So it seems you are in a trending industry and you have the growing market?
Yes, but with a growing market, the competition is growing as well. That's the challenge that we need to deal with.
How do you plan to compete then?
It is simple. You need to provide value to your customers and listen to their needs and make sure your services and solutions cater to their needs.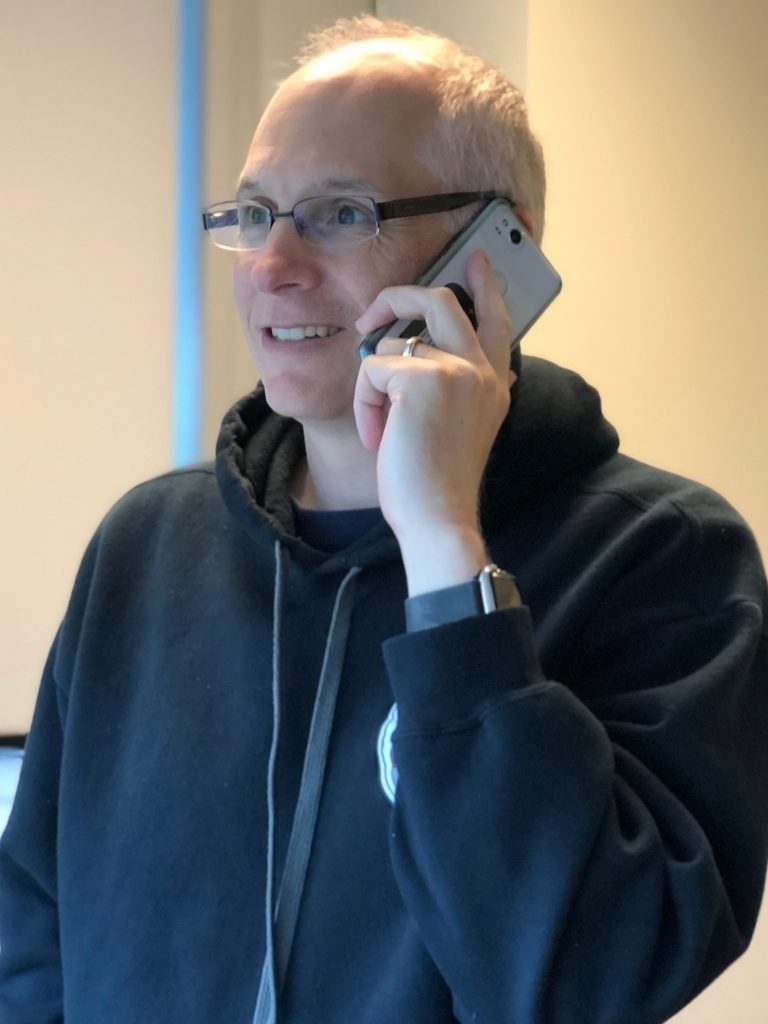 Does this approach explains the company success? You have received a number of awards and this year 14 Oranges has been ranked once again as one of the Top App Development Companies* in Canada.
Success is always a combination of different factors. I would say, that for us the fundamental factor making sure our solutions can help them solve their business problems. We are not a supermarket of mobile apps. We focus on the organization or business pains and challenges and try to understand them as best we can to ensure our solutions deliver as expected.
So that's why, for example, we offer a free demo of the mobile app to our potential customers. So the company can test it with their own customized options, modules, branded icons, and styles. And during this demo customer can test the benefits of its own mobile app even before signing a contract.
We start with a simple phone call where we evaluate your needs and make sure we are a good fit. We have actually turned down business on many occasions as we felt our services were not a good fit and would result in our customers to not be fully happy. If we see a fit, we usually proceed to further discovery to make sure we fully understand their needs and also to make sure they fully understand what we can and cannot offer. In many cases, with our Info Grove solution, we can meet their needs right away and can offer a free demo which would closely resemble the app that they would get in the end.
Does this mean that a customer gets a free demo version of its own mobile app?
Yes, exactly. And this is one of our advantages.
But this is time-consuming, isn't it? Is it effective from the business point?
In this case yes, because we have our own solution – Info Grove. It is a software platform for mobile application development and content management. It is a friendly CMS designed for non-tech savvy people such as communication managers allowing them to create a full-featured mobile app quickly and easily.
How did you come up with the idea to develop your own platform?
Remember, I was talking about listening to the needs of our customers? One thing we heard time and time again was that full custom applications were too expensive and took too long to get to market. They just want something to solve their needs without having to break the bank and without any hassles on managing the system because usually, the people who deal with the app day-to-day are not IT people. That's one reason. The other is simple: any system should work for people to simplify their life, not vice versa. So, that's why we created our own CMS for mobile applications. It doesn't mean that we are focused only on the Info Grove. We can develop any customized mobile app as long as it better solves their needs but in many cases, Info Grove is the right solution to solve the needs of our customers.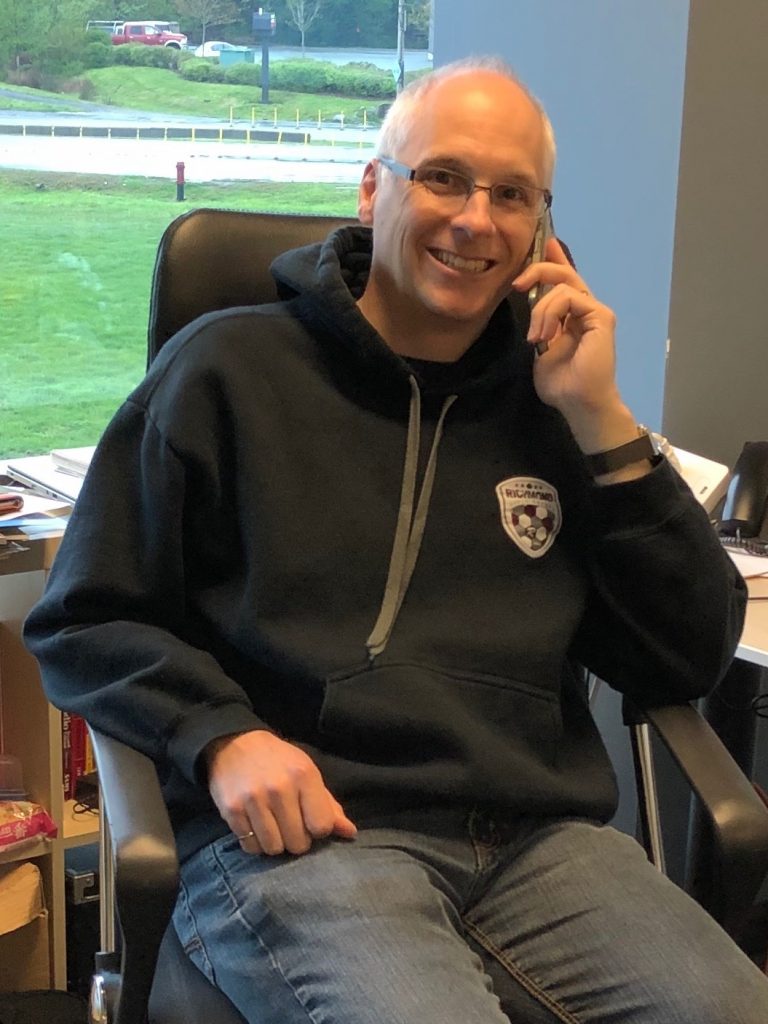 According to your website profile, you can develop websites as well?
Yes, absolutely. We acquired a web development company in 2014 and have all the expertise and proven experience to deal with any complexity of websites. We have an internal team of web developers so we can manage and control the entire process. We do not outsource any of our work even though we get countless emails and phone calls from companies in India offering their outsourcing services. We value face to face meetings to again ensure our customers are served in the best possible way.
Talking about your internal team, and employees, what are the principles for you of hiring people?
We have a small team and every person is valuable. So I put personal attention when hiring people. I consider education and professional background, probably as would any other company, but most of all I pay attention to personal potential, the ability to make a valuable contribution to the company, and at the same time their ability and desire to learn, develop themselves because by neglecting your personal development, you cannot be flexible and adapt to the ever-changing environment.
How do you stimulate the development of your employees?
First of all, I give a "room" for this. And it's not because they are allowed to work from home (laughing).
Because I give them an opportunity to come up with their own solutions, ideas, and if it is something reasonable I usually support it. Having an idea it is only a small part, but when you implement it, you consequently develop yourself and as a result of, the company as well.
Where do you get the inspiration?
My inspiration is my family. I spend a lot of time with my daughters and though they are grown up enough but still require a lot of attention. And in return, I get a lot of energy from them.
* according to Clutch Leaders Matrix.
Small fish in a big tech ocean or how a small software company achieves success.