Meet Karim Mansour | 7 minutes read
Overview:
Place of birth: Cairo, Egypt.
Family status: Married, 2 children.
Education: Bachelor of Arts, Political Science, The American University in Cairo.
Previously to 14 Oranges: Gulf Data International & PricewaterhouseCoopers (PwC).
Favourite place to travel: The world!
Interests and hobbies: Technology, Travel, Gaming, Movies.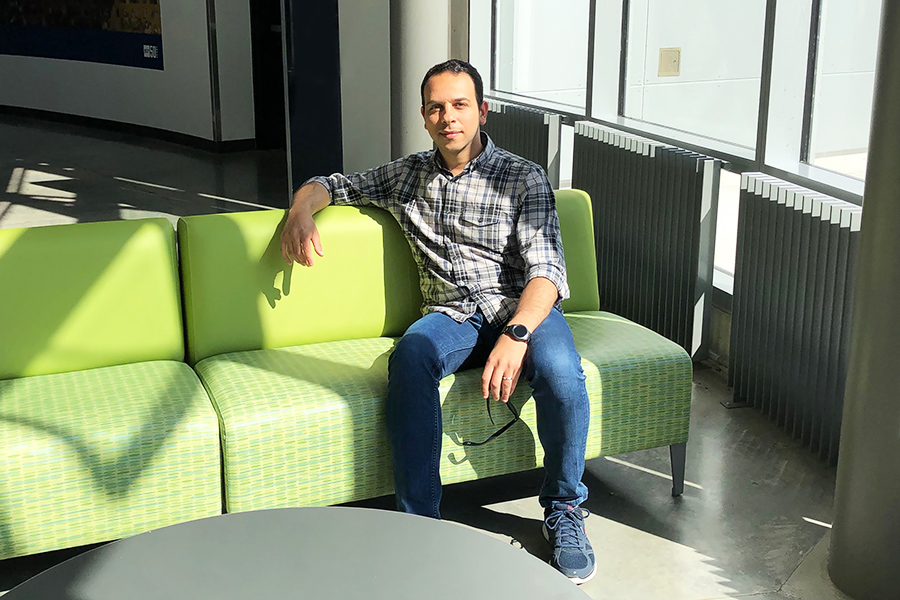 Karim, to start with, I know that you moved to Canada last year. What brought you to Canada?
Canada is a great place to raise kids and it allows them to have opportunities, so we decided to immigrate. I grew up travelling around the world and never really settled anywhere, so it became part of who I am. I lived the last 7 years in the UAE (Which is the longest I've ever spent in one place) and when I had kids, I felt it was time to move and have a new adventure.
How do you find Vancouver and life here? Is it much different from life in your home country?
There are definitely differences in many social aspects, but since I grew up travelling I was able to learn about different cultures. So I will say that I find life here familiar but I am getting used to some aspects. I'm still getting settled though, but overall life is pleasant here and BC is beautiful!
Now, let's talk about 14 Oranges. Do you remember what made you decide to work at 14 Oranges?
I remember seeing the job post for Inside Sales Representative on LinkedIn, but what caught my attention was the name "14 Oranges"! As curious as I am, I did more research into the company and learned more about it. In the about us page, one sentence really resonated with me "We are rational, ego-free and passionate about serving our customers." which I believe is a great approach to doing business. I also came across Info Grove, it was interesting how the platform easily allows for mobile application content management. I watched the videos on Youtube, saw the reviews on Glassdoor and decided that 14 Oranges was a great company to work at.
What are your main responsibilities in 14 Oranges?
I am an Inside Sales Representative with over 8 years of Sales experience. What I do is try to help organizations fulfill their mobile application communication and engagement goals through using our Info Grove platform.
There is a new initiative we have introduced to our potential customers – the Info Grove Community app which is available in app stores. So now, our potential customers can download the demo app and try this product right on their phone for free!!!
I assume this is your first job in Canada, and you are getting the so-called first Canadian experience here. How do feel about it, is there any difference between your other international experience and Canadian?
That's a tough question because it is different from one company to another, but if I were to generalize, I would say that the market here is competitive and businesses have adapted to be as competitive. For example, businesses in Canada adapted to have various revenue streams, whereas in the Middle East it is more focused and diversification is not as common. Another difference I noticed is the purchasing process, in the UAE for example, money is not as much of a constraint, however, organizations are usually trying to get a good deal and will negotiate, whereas, in Canada, budgets are generally smaller, but organizations are willing to pay for services with lighter negotiations.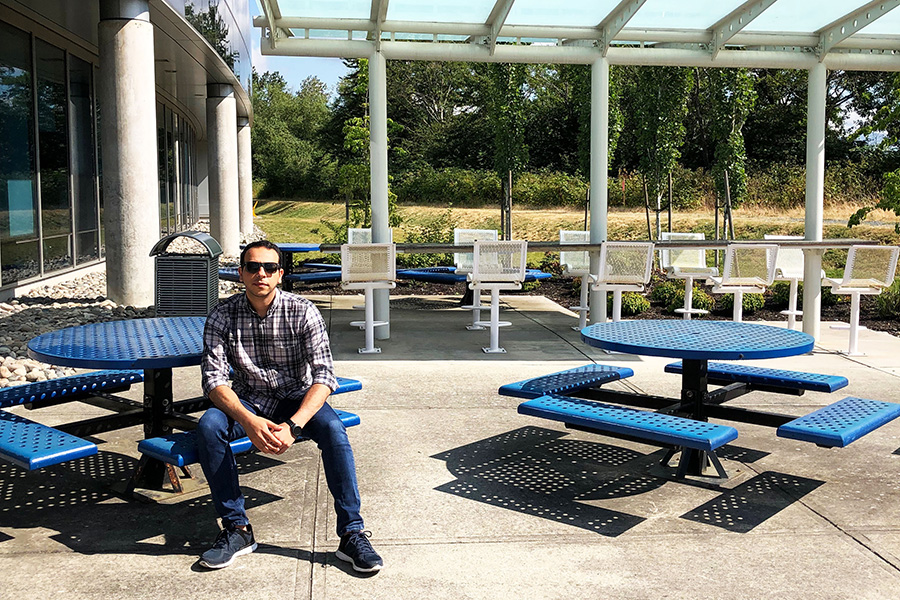 What was your first impression when you started to work here?
I was very impressed by the level of experience everyone had. Also, the flexibility that the management provides the team and allowing anyone to work from home, I mean we have a "work from work" day, where everyone comes into the office once a month to work and have lunch together. It was positively different than what I am used to.
Oh did I also mention that we are in an Aerospace campus where they filmed the Ape escape scene from Rise of the Planet of the Apes!!!! How cool is that???
How would you describe the 14 Oranges in 3 words or phrases?
Friendly, Innovative and Caring.
How do you consider the internal culture in the company?
It is professional and fun, we have all types of interesting conversations over lunch and it feels like spending time with friends. Also, having moved to Canada not too long ago, everyone is taking the time to explain how things work, tell me about places to go or just giving me general advice on life here.
What do you gain from working at 14 Oranges as a sales professional and what do you contribute to the company?
Working at 14 Oranges has allowed me to get a better understanding of the market as well as mobile applications and the technologies around them. I have worked with many different technologies and systems in my previous organization but didn't dive so deeply into mobile apps. The management style and approaches are also different in some aspects and this gives me a different perspective.
As for what I contribute, besides my sales background, I have experience in dealing with different business and partnership models. Since joining 14 Oranges, we have adopted some different organizational approaches and working to fulfill the company's vision as well as help our customers accomplish their goals.
How do you consider the future of the company?
I am very excited about the future, there is a lot of interest in Info Grove and organizations are realizing that a mobile app can be affordable and provide them with a platform to creatively communicate with their communities. I'm thrilled to be part of this journey.
A fresh look from the inside. First 6 months with 14 Oranges.