14 Oranges, in partnership with the City of Surrey, has officially re-launched the MySurrey mobile app available for both iPhone and Android. Effective last week, the all-in-one citizen engagement app can be downloaded on both the App Store and Google Play Store for free.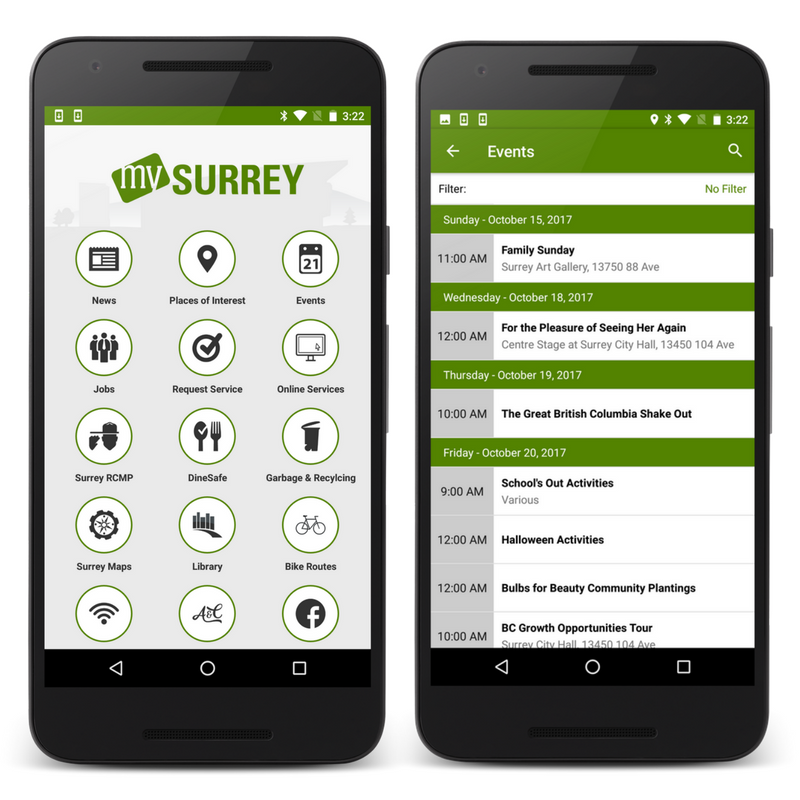 After the departure of their prior developer, the City of Surrey was left stranded with an unusable mobile app. 14 Oranges answered the call, working with the City of Surrey, allowing for Surrey residents to now have their old app back in their pocket. In just a few weeks all of the old data and information was transferred to a new app using 14 Oranges' Info Grove platform.
Using the MySurrey app, citizens are able to access all of Surrey's important information and related content from a centralized platform. Residents can use the app to locate bike routes and wifi hotspots, search job opportunities and events, contact city personnel, and more. Also, MySurrey will link residents to the City of Surrey RCMP, Dinesafe locations, garbage/recycling schedules, and provide the ability to request maintenance.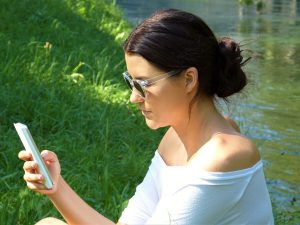 The City of Surrey was able to accomplish this fast transition by utilizing 14 Oranges' SaaS (Software as a Service) offering called "Info Grove." Info Grove is a self-managed mobile app service that is being increasingly used by governments and associations across North America.
Info Grove acts as an outbound communication platform. Primarily used by member-based organizations, the self-managed app software allows administrators and other non-technical staff to change and add content without going back to 14 Oranges. Staff at the City of Surrey will now be able to add new events, news stories, and send push notifications with ease using the Info Grove backend management system.

Interested in Info Grove? Contact us today for a free 30-minute demonstration!
Share this article