Interview by Karim Mansour | 10 min read
Overview.
Place of birth: Bila Tserkva, Kyiv region, Ukraine
Family status: married, has a daughter
Education: Bachelor degree in Management (National Aerospace University of Ukraine). Certified in Strategic Marketing (Kyiv Business School MIM), Digital Marketing (Red Academy, Vancouver), Inbound Marketing (HubSpot).
Previously to 14 Oranges: Managed marketing in the international tech, telecom and financial companies.
Favourite place to travel: France, Cote d'Azur.
Interests and hobbies: travel, science, music.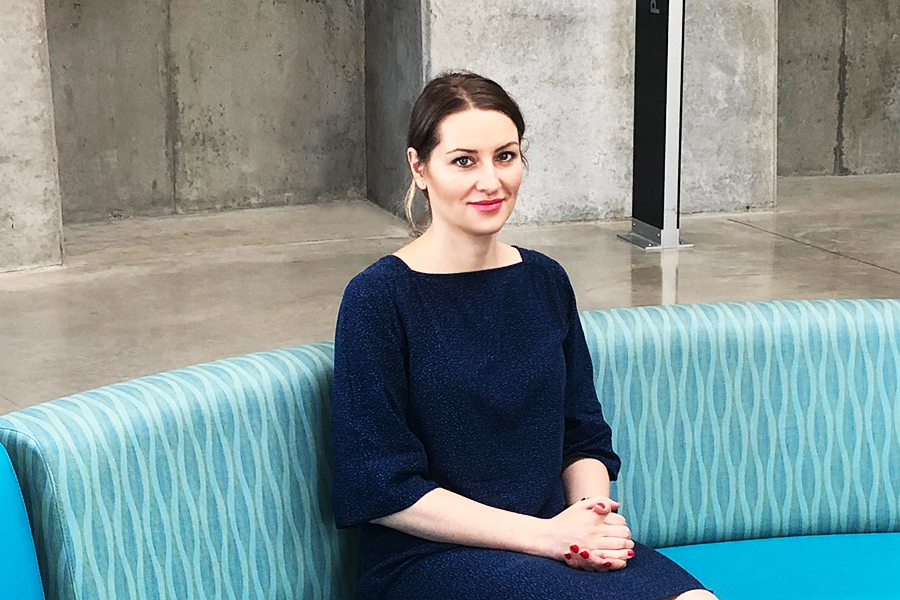 Ilona, maybe as a start, let us know a little about yourself?
To be honest, it is quite unusual to answer the interview questions because normally, I am the one who prepares and asks them. Anyway, it's never too late to get a new experience (laughing).
I am a marketer with rich marketing experience. I love what I do and I am constantly learning something new to stay current in a permanently changing economic environment. I am lucky to work in a field that drives me because it allows developing my personality in different subjects such as creativity, design, math, economy, business, psychology, sociology, and of course technology. Always some kind of adventure. It never gets boring!
A few years ago, my family and I decided to move from Ukraine to Canada to start a new life in a new country. Since then we have been adapting to a new environment and started enjoying our new life.
Having moved from Ukraine, what are some of the cultural differences that you've noticed between there and Canada?
Definitely, there are a lot of differences between Ukraine and Canada, especially with the culture, the economy, and the living style. It feels like people here are more free in the way they choose to live their lives and become whoever they want to be. Another thing I have noticed is that people here value a work-life balance. I even heard from someone here that to be productive at work you need to get the inspiration outside the office, which means you need to have an active and interesting personal life out of work.
Also in Vancouver there are so many places to explore: surreal forests, beautiful lakes, and impressive mountains.
Without giving away your age, how do you think the marketing trends have changed over the span of your career?
Technology has impacted all aspects of peoples' lives and influenced how companies are doing business. Marketing acts as a bridge between business goals and customer satisfaction and consequently stays in front of the changes. Now, marketing is focused on digital channels preliminary because customers switched to digital technologies: mobile apps, websites, social media, wearables, new emerging technologies like VR, IoT, AI. So, marketing is turning to digital branding when developing a brand, digital communications when considering engagement with customers, lead generation and lead nourishing when considering attracting new prospects and increasing sales.
Even marketing methodologies have changed. Earlier the most popular marketing approach was interruptive or outbound marketing where the prospects were bombarded with ads on the traditional channels such as TV, radio, press to force people to buy products and services. 
Now, with the boost of mobile technologies and social media customers have become more conscious about their buying decisions and they don't want just to be sold to. They want to be educated and engaged. They consume information about the company from different online channels to understand whether they can trust enough to be ready to purchase. Thus, now it is becoming more popular to have an inbound marketing methodology which is more focused on engaging with customers before, during and after-sales where the digital channels play a key role.
Don't get me wrong, traditional channels on some markets and in some industries still have a huge impact on business results; however, digital channels are becoming more and more powerful and impactful on customer decisions. 
It has now been more than 6 months, do you remember what attracted you to 14 Oranges? 
Yes, time flies. I remember my first interview here. It felt so easy to communicate with CEO Sylvain Marcotte and other team members. The working environment is very friendly and kind of a family-style.  People are welcomed to discuss business issues, express their opinions, offer solutions that build trust and reliability between employees.
Besides this, I like the multicultural environment where we can exchange our life experiences and getting to know different cultural specifics and traditions.
At 14 Oranges we practice working from home approach which I like as well. All team members can customize their schedule to be more productive and feel more comfortable.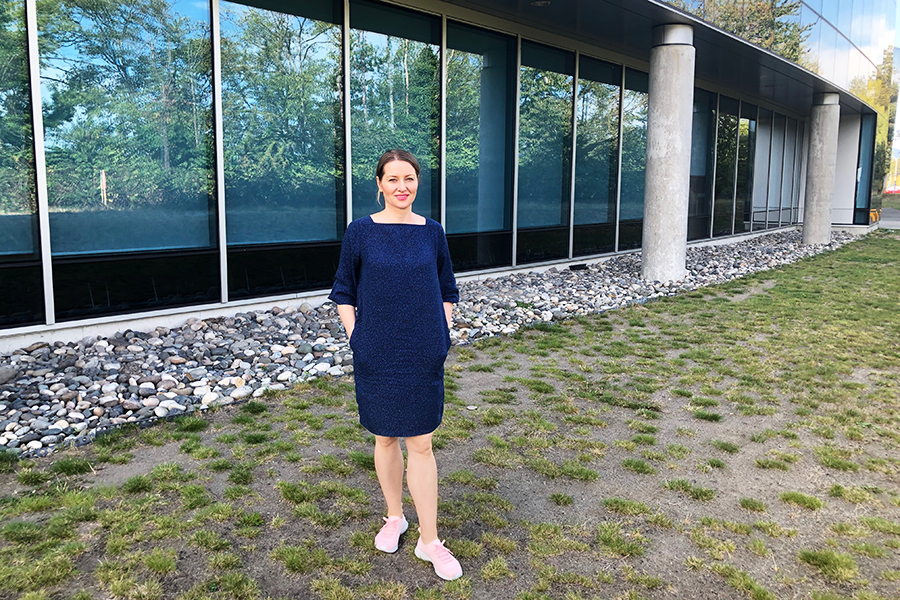 What have you been able to learn at 14 Oranges so far?
Oh, so much tech stuff from an advanced technology company!
First, I learned that technology can simplify your work. For example, Google Suite – a cloud solution that we have here can automate, simplify and make your work more efficient no matter where you physically are and what device you use. Moreover, you don't need any tech support to do your work!
On the professional front, I learned to work in marketing automation platform HubSpot, social media management platform Sprout Social, email management platform MailChimp, SEMrush SEO tool to improve SERP of our website, WordPress CMS for blog posting and many more. I improved my skills in Google Analytics, Google Data Studio, Google Ads, and Facebook Business. 
On the business side of things, I have learned a lot about mobile app development and the advantages for the organizations to improve engagement with their communities. Now, I am absolutely sure that the mobile-first trend will be developing in the future forcing all organizations in the private and public sectors to switch into mobile app solutions.
Are there some differences in the software development industry in Canada?
The software development market is very mature here and is growing, but the competition is growing as well. Canada on the federal and provincial levels supports the technological development of organizations in the public and private sectors to switch from traditional to digital organizations. Those initiatives give the opportunity to public organizations specifically, to invest in mobile and web technologies to be more technologically advanced and be able to provide services on the phone.
About 99 percent of all companies working in this industry are SME businesses with 1 – 99 employees. To be competitive, they are targeting specific market segments, which allow them to secure their position in the market. 
For example, 14 Oranges is focused on organizations like associations, governments, municipalities, schools, museums and others. It allows staying focused on providing high-quality software solutions solving specific problems of the target market segment.
Thus, 14 Oranges have studied the needs of these organizations and created an Info Grove platform that allows them to develop and manage mobile applications enabling engagement with the communities.
For tech companies like 14 Oranges, what do you think is an essential marketing practice in today's age?
We practice inbound marketing and, as I mentioned before, it is one of the most efficient methodologies to use nowadays. That means that we develop our sales and marketing strategy around our customers' needs. Practically, we define our buyer personas, understand their pain points and analyze the buyer's journey. That strategy allows us to plan our tactical activities on each stage of our sales process and track the efficiency of our sales funnel. We constantly create content that educates our prospects and engages our customers. We distribute content through the social media platforms which drive traffic to our website's landing pages. We constantly create content for our blog with SEO best practices to improve our organic search results. We also practice different conversion forms on the website to convert more website visitors into leads.
We use a complex approach with different marketing tools that allows us to achieve better results within the existing budget.
What can we expect from 14 Oranges' marketing in the future?
Unfortunately, I cannot uncover all the strategic aspects of our marketing but now we are working on some important marketing projects which will strengthen our competitive position in the future.
A Fresh Look From Inside: Working at 14 Oranges. Interview with Ilona Danilova, Marketing Specialist